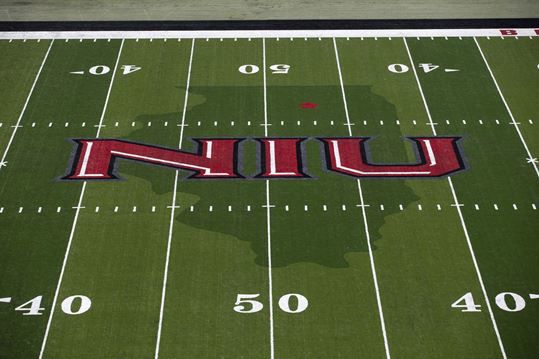 DeKALB — NIU Football announced the time and broadcasters for several of their games for the upcoming 2019 season.
The Huskies will kick off their season against the Illinois State Redbirds at 6 p.m. on Aug. 31 at Huskies Stadium in the first game under new head coach Thomas Hammock.
NIU will follow the season opener with a trio of road games, starting with the Utah Utes at noon local time on Sept. 7 on Pac-12 Networks.
On Sept. 14 the Huskies return to primetime to play the Nebraska Cornhuskers at Memorial Stadium at 7 p.m. on Fox Sports 1.
The Huskies have times set for a pair of conference road games, facing the Ohio Bobcats at 2:30 p.m. local time on Oct. 12 and the Miami of Ohio RedHawks at 1:30 p.m. local time on Oct. 19. Broadcasters for both games will be determined at a later date.
For the 113th Homecoming game in NIU's history, the Huskies kick off at 2:30 p.m. against the Akron Zips on Oct. 26 at Huskies Stadium. A broadcaster will be determined later in the season.
After a road game at Central Michigan on Nov. 2, the Huskies play the Toledo Rockets in a marquee mid-week matchup on the road. NIU plays the Rockets at 7 p.m. on Nov. 13 on an ESPN Network to be determined.
The Huskies final two regular season games, both at home against Eastern Michigan and Western Michigan, will also be mid-week matchups on ESPN Networks.
NIU hosts EMU at 6:30 p.m. on Nov. 19, while they wrap up the season against WMU at 6 p.m. on Nov. 26.
Times and broadcasters have yet to be determined for the Vanderbilt road game on Sept. 28 and Mid-American Conference opener against Ball State on Oct. 5. Both will be announced 12 days prior to each game, as well as the Central Michigan game on Nov. 2.