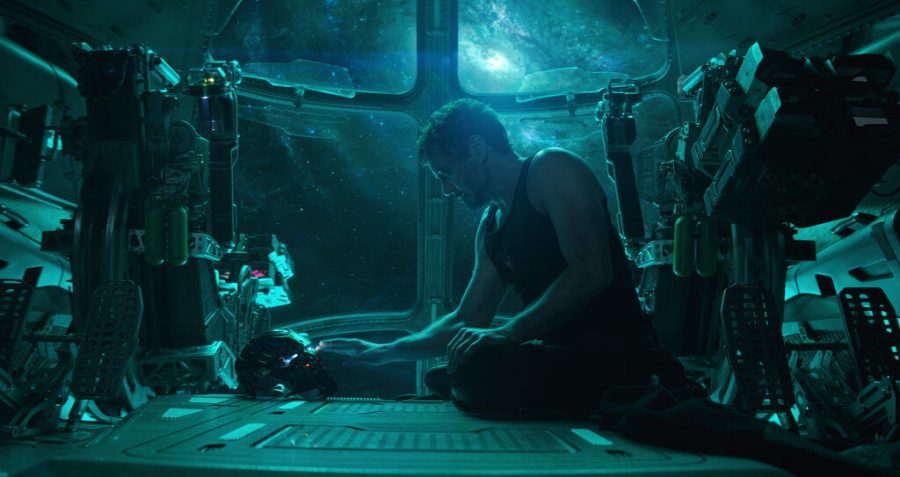 Today is it: The end of a saga which started with the release of 2008's "Iron Man." Over the course of 11 years, Marvel Studios has released 22 films within a shared cinematic universe which have become known as The Infinity Saga, according to Marvel Studios President Kevin Feige. These 22 films which have redefined the superhero genre again and again.
There have been multiple cinematic universes before, including ones featuring the Universal Horror Monsters and with the Kaiju monsters of King Kong and Godzilla. But none of these had the storytelling intricacies or the large budgets of Marvel films.
It's amazing to think that just 15 years ago, the idea of giving superheros as strange looking as Captain America,a soldier with a star spangled shield and Thor, a Norse god of thunder, their own films and then combining them together was absurd to say the least. Nothing like this has ever been done.
The Marvel Cinematic Universe managed to break barriers by having expanding its media from films to television with shows like "Agents of Shield" and "Cloak and Dagger," drawing in millions of viewers every week. Marvel also brought several of its grounded, realistic superheroes to Netflix including Daredevil, The Punisher and Luke Cage.
"Daredevil" was put on Netflix when their original programming, including "House of Cards" and "Orange is the New Black," were just starting. Now, "Daredevil" has been critically acclaimed and has set the standard for how to portray superheroes on television.
While other cinematic universes including the DC Extended Universe and the Monsterverse have since been established with some films, including "Wonder Woman," "Kong: Skull Island: and "Shazam!," producing large box office numbers and positive reviews, Marvel did it first and perfected the formula.
Marvel has also managed to stay relevant by continuously outdoing themselves. Despite "Thor" and "Thor: The Dark World" being serviceable, "Thor: Ragnarok" was one of the most entertaining and funny films in the entire MCU. "Captain America: The Winter Soldier" is not only one of the best superhero films of all time, but also had Marvel take a film about a World War II superhero with a shield and turned it into a political thriller that contends with films like "The Post" and "All the President's Men."
"Avengers: Endgame" is going to be a bittersweet journey for most who see it. While it will be great to see the heroes which have dominated the box office for nearly a decade again, some cast members may not be in future films. The film will also contain Stan Lee's final cameo, according to "Avengers: Endgame" directors Joe and Anthony Russo. Lee co created many of the beloved heroes that are featured in the MCU including Iron Man, Captain America, Spider-Man, Black Panther, Thor, Ant-Man and so on.
A better question would be what has Stan Lee not created? Stan has been cameoing in Marvel projects ever since the television film "Trial of the Incredible Hulk," which was released in 1989, and his passing will leave a hole in Marvel that will never be filled.
The most important thing to remember is that this film is not the end. It is merely the end of the first chapter of this ever-expanding universe. After "Avengers: Endgame," more films will follow including "Spider-Man: Far From Home" which will be released July 2. After that, there will be more and more films which will continue to push the envelope of what is possible.
These will include a third "Guardians of the Galaxy" film and a long awaited film centered around Scarlett Johansson's Black Widow. With the purchase of Fox, Marvel also plans to integrate the X-Men and Deadpool into the MCU, according to Disney CEO Bob Iger.
At this rate, the MCU is unlikely to ever end as long as loyal fans and the general public will continue to show their support. With great power comes great responsibility and with great actors, producers and filmmakers comes great films which will last forever.