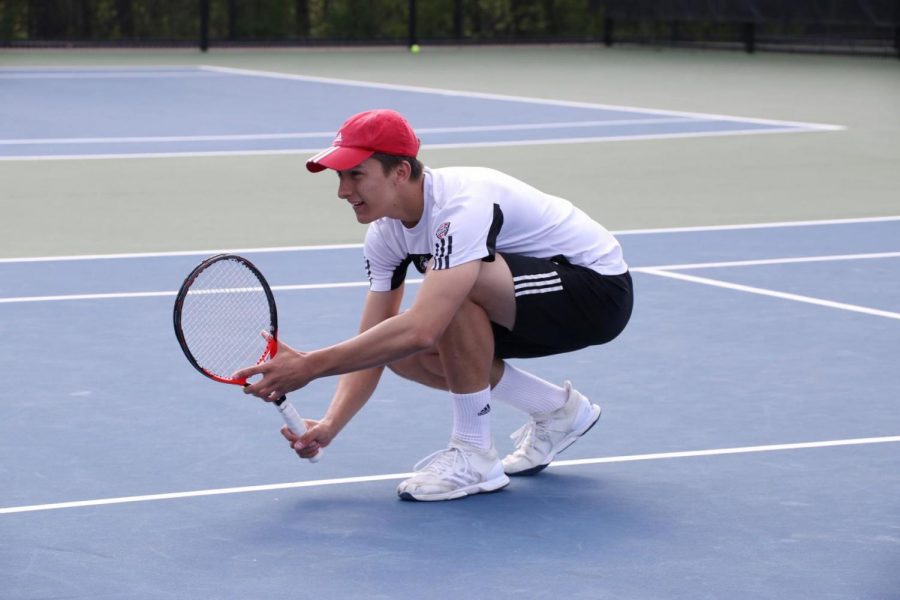 Men's tennis won its Mid-American Conference Quarter-finals match Friday against Binghamton University with a 4-0 sweep, allowing the Huskies to move onto the semi-final round.
In to kick off the afternoon, the Huskies claimed the doubles point, winning two out of the three matches.
First-year Mikko Malinen and sophomore Victor Spolidorio took the first doubles match when they defeated juniors Kushaan Nath and Tiago Lourenco 6-3 to put the Huskies ahead early.
Senior Eric Marbach and sophomore Kristopher Ortega defeated seniors Inigo Saez and Josh Druger by a score of 6-2, clinching the doubles point for NIU.
First-year David Pata and junior Bor Schweiger Muzar were down 4-5 in their match against sophomore Alejandro Pena and first-year Dylan Friedman, however the match was left unfinished.
Related: Men's tennis prepares to MAC Championship against familiar foe
Heading into singles play with a 1-0 lead, NIU swept Binghamton winning the first three solo matches. The other three matches were left unfinished.
Pata defeated Pena in two sets to open singles play. The sets went 6-2 and 7-6.
Malinen defeated Saez in two sets. The first set was a close 7-6. In the second set Malinen was able to shutout Saez 6-0, putting the Huskies one point away from clinching the match win.
Muzar defeated Lourenco in two sets. The sets went 6-1 and 7-6, clinching the first-round victory for NIU.
Marbach's match against Nath, Ortega's match against Friedman and Spolidorio's match against junior Sebastian Quiros all ended in their second sets before they could be finished. All three Huskies won their first set.
With the win, the Huskies will move on to face the University of Buffalo in the semi-final round of the MAC Championship. The Huskies return to the court 1 p.m. Saturday in Kalamazoo, Michigan with a chance to secure their spot in the MAC Men's Tennis Finals.
NIU dropped its only matchup against Buffalo this season April 7, losing 2-5.