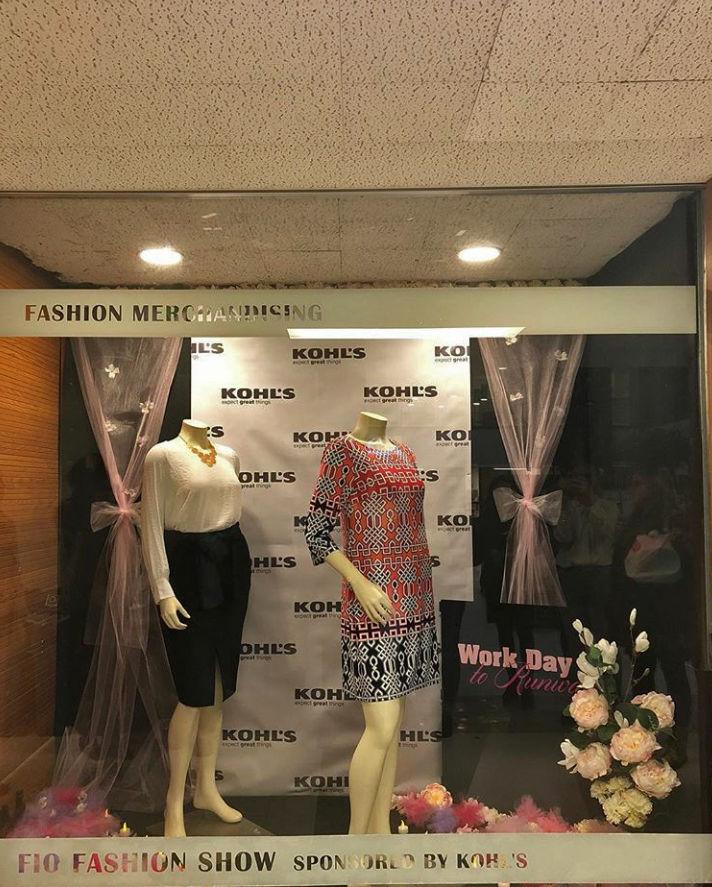 DeKALB — The Fashion Industries Organization will be hosting their 10th annual Work Day to Runway fashion show sponsored by Kohl's, which provides the funds needed to produce this show and educate students on dressing professionally.
Models hit the runway 7:30 p.m. Saturday in the Duke Ellington Ballroom located in the Holmes Student Center. The free, public event will feature different styles of businesswear, each outfit composed of items from Kohl's, 2070 Sycamore Road.
MaryAnn Lorenz, fashion merchandising professor and Fashion Industries Organization adviser, said the show is a collaborative effort and would not be possible without the help of the local Kohl's. She said the show aims to help students feel less fear when it comes to dressing for business events.
"It really is a great collaboration with this corporation," Lorenz said. "The company sponsors us, and we provide the audience with a preview of how one can dress professionally purchasing clothing from Kohl's."
Lorenz said the Fashion Industries Organization, which is student-led, allows students to network and work with one another. Featuring several different styles of work wear, she said the event hopes to make fashion accessible to students.
Lorenz said the event provides opportunities for leadership roles and encourages students to work together as an organization. She said the event provides education and opportunities for those involved, as well as those simply attending.
"Our show is not only fun but [is also] educational," Brooke Coyner, president of Fashion Industries Organization and junior fashion merchandising major, said. "Students don't realize that dressing professionally doesn't have to be boring. Fashion is expression, so why not show yourself and your personality through how you present yourself?"
Coyner said this year the show will feature more outfits and models along with a custom catwalk. In addition, the Fashion Industries Organization will be working alongside the Student Hospitality Association for a silent auction to add to the informative and stylish night.