SA Supreme Court rules speaker election incomplete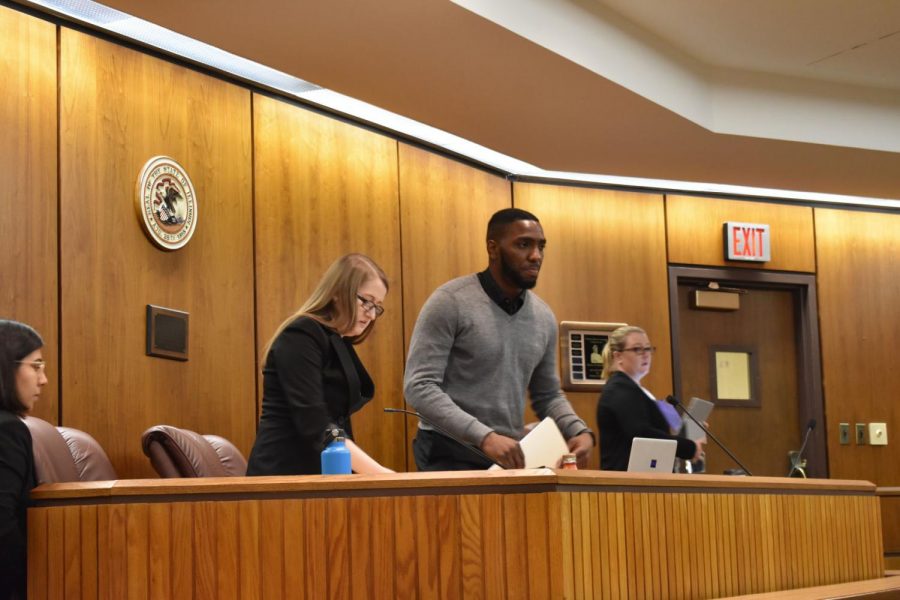 DeKALB — A supreme court hearing Wednesday for the Student Association ruled the recent election of Naomi Bolden as Speaker of the Senate incomplete, calling for a continuation and revoking Bolden's status.
The April 15 election was called into question by current Speaker of the Senate, Christine Wang, who removed herself from her position to represent the student body. Wang argued because there were three candidates in the election, herself, Bolden and Tristan Martin, the election should have been rendered incomplete seeing as a majority vote had not elected Bolden.
"There is precedent for multiple votes until a majority status is received," Wang said. "In the minutes of the October 8, 2001, Student Association Senate Meeting, the speaker election was held between four remaining candidates. After the first election, there was no majority and a second vote was held. The candidate with the lowest number of votes was dropped."
Wang cited this previous incident to support her argument that she, having been the candidate with the least votes, should be dropped from the election and a runoff should be held between Bolden and Martin.
Brandon Lesnicki, Deputy Speaker of the Senate, represented the Senate at the meeting and said the Senate was simply operating under efficiency based on directions he received from superiors.
"I believe that we did not handle anything improperly in that moment," Lesnicki said. "It is my belief that Robert's Rules has been taught to me as a matter of how to properly run a meeting. It is a layout, an outline if you may. It is not a strict guideline that you need to adhere to."
Robert's Rules is a set of rules which the Student Association has operated under for a long time, and, while they are formally adopted, they are considered inferior to the Student Association bylaws.
However, Wang said since the bylaws do not state clear directions in regard to this situation occurring in an election, Robert's Rules are the only guidelines to be enforced, and thus, should be acted on.
Wang said any cause of miscommunication falls on her shoulders seeing as she was serving as the current Speaker of the Senate and formally accepted the responsibility of such miscommunication.
"If there was any miscommunication I would like to just formally state that that was not [Lesnicki's] burden to bear, it is actually mine," Wang said.
The Supreme Court ultimately ruled in favor of Wang, declaring the election incomplete and putting a runoff into place. The Court ruled the runoff must take place by Sunday, though a specific date has not yet been set. The vote, which will consider Bolden and Martin once more, must end in a majority vote to properly declare a new Speaker of the Senate.