Men's golf takes sixth in Indiana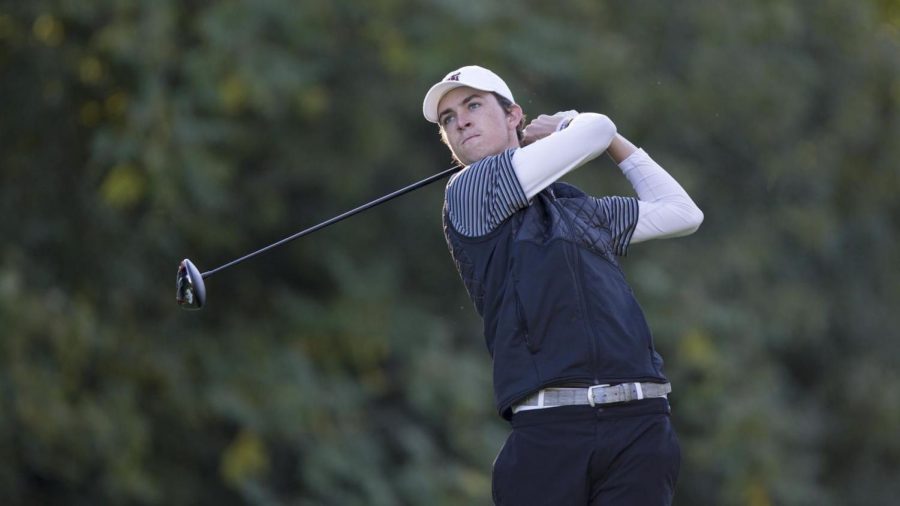 DeKalb — The men's golf team set a new spring season-high finish at the Boilermaker Invitational, tying for sixth place overall and shooting nine-over-par.
Unplayable weather Sunday at the Kampen Golf Course in West Lafayette, Indiana, led to the final round of the tournament being cancelled, leaving the Huskies just six shots away from the top spot. Head Coach Tom Porten said the finish should set a standard for the team in its final weeks of the season.
"It's a benchmarker [and] a turning point for us," Porten said. "To be able to come in there with not a lot of momentum and played the kind of golf you've been trying to play all spring, it was great to see."
Porten said the team was able to stick to the process while dealing with cold and windy conditions, something that has hurt the team in previous tournaments.
"It's great to see them, again, in not the greatest conditions, with the wind and the cold, to just stick to the process and execute," Porten said.
The team's depth in the rotation once again gave it a boost as sophomore Jordan Less (74-71–145) and junior Paul Schlimm (70-76–146) gave the Huskies a pair of top-20 finishes, with Less finishing tied for 12th and Schlimm finishing tied for 20th.
Less' top 20 is his first of the season, while Schlimm's top 20 is the first of his career. Schlimm competed in his first tournament this spring as he has been dealing with a wrist injury throughout the year.
Porten said patience is a virtue for his golfers, and it showed in Less and Schlimm's performance.
"We've just been talking them through this," Porten said. "We've been trying to find the right line up and talk to each of our guys and say 'We know you're trying, you're working hard, just be patient to let that show in a tournament.'"
The Huskies were able to compete with a ton of Big Ten teams, beating out the likes of Michigan, Wisconsin and Ohio State. Porten said beating out several teams ranked higher gives them much needed momentum with the season winding down.
"To play really well on a 36-hole day [is huge]," Porten said. "I think the hope is to be able to carry that into next weekend."
The Huskies will try to ride that momentum to their next tournament, the Robert Kepler Invitational, starting Saturday on the Scarlet Course at the Ohio State University Golf Club in Columbus, Ohio.