Batter Breakdown: Scooter Bynum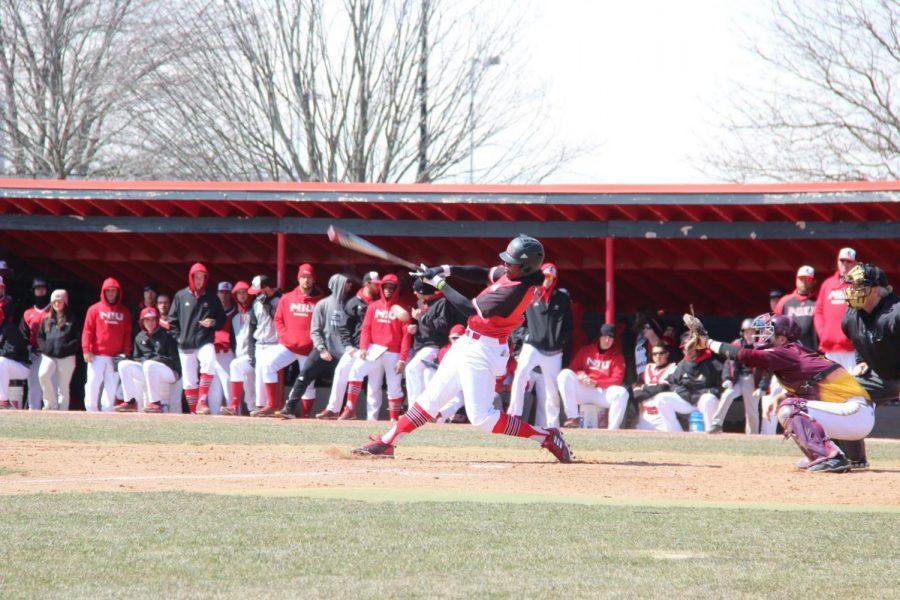 Name: Scooter Bynum
Position: Outfielder
Hometown: Fairbanks, Alaska
Favorite sports team: Miami Dolphins
"I'm actually colorblind," Bynum said. "When I was growing up, their colors were really intriguing to me, so I just picked them off of their colors."
Interesting fact: Former multiple sport athlete
"I was a receiver and return man for football, point guard for basketball and now a center fielder," Bynum said. "I had some offers in high school as well. I was actually Gatorade Player of the Year for baseball and basketball in Alaska."
Favorite athlete/role model: Jackie Robinson
"I watched his documentary, and just knowing what he did for the African American community is unreal," Bynum said. "It wasn't even just the African American community, he transcended the game to what it is now, especially with a lot of the Latino players in the MLB."
Game strengths: Athletic ability and defense
"My defense especially, it really keeps me on the field especially when I'm struggling offensively because at this level where the pitching is so good, it happens a lot," Bynum said.
Game weaknesses: Striking out
"Nothing makes coaches more mad than striking out in a big situation," Bynum said. "Strikeouts happen, but when you're not locked in and getting yourself out, that's never good, so you just want to be more consistent overall."
Favorite teammate: Samuel Vega
"That's so hard to choose because I love all my teammates," Bynum said. "Samuel knows the game so well. His baseball IQ is just through the roof. He's basically a coach out there, and he will come to you and say something completely making you think about a situation differently."
Pre-game rituals: Listens to loud music
"I'm just really focused and try to really lock in," Bynum said. "This is a job, this is how coaches feed their families, and we might as well lock it in for them, especially because they give us this opportunity."
Post-game meal: Whatever coach buys
"The pizza is definitely wearing on me," Bynum said. "Our strength coach is starting to look at our body weight and body composition, which those post-game meals are definitely not helping out."
Favorite baseball memory: Batting practice experience
"Our hitting coach, I noticed him at batting practice, and I completely whiffed twice, and when he tells this story even today, he still laughs," Bynum said.
Why you enjoy playing for NIU: Opportunity
"They just gave me an opportunity that nobody else did," Bynum said. "When you go to junior college, all you want to do is work your butt off to get out, and it's a great opportunity for a lot of guys doing that."
Bynum led the Huskie offense in 2017 in batting average, hits, triples and stolen bases.
He led the entire Mid-American Conference with seven triples and started all 54 games in the outfield.
This year, Bynum has not committed a single error through 23 games and is hitting .260 with six stolen bases, 10 RBIs, one triple, one home run and seven runs scored.
"Scooter is definitely one of our leaders on this team," said Head Coach Mike Kunigonis. "He's a very dynamic player offensively and defensively for us."