What to Get the Signs For Christmas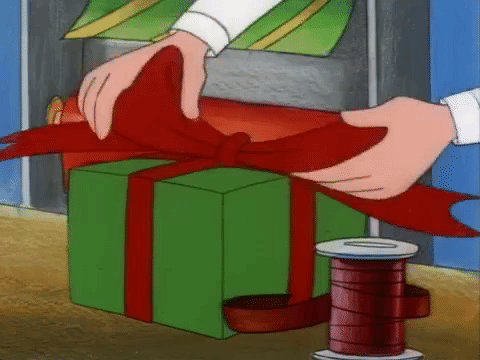 You told yourself you weren't going to let it happen this year, and yet, here you are. Christmas is next week, and you haven't made it through your whole Christmas shopping list. (Have you even started?) Surely there has to be an easier way to know what to get your friends and family for Christmas… Uh… zodiac signs? Sure, why not. At this point, you really don't have a choice.
Aquarius – Trendy journal
Aquarius' imaginative nature will appreciate a way to get all that creativity onto paper.
Pisces – A hip new CD
As appreciators of the arts who are always caught up on the most recent trends, Pisces will love to dig into the latest tunes by an artist they love.
Aries – Comfy sweatpants
Aries spend so much time being busy and active that they'll want nothing more than to snuggle into some loungy sweatpants at the end of a long day.
Taurus – Arts and craft supplies
Taurus' are always looking for creative things to make with their hands. Either give them some supplies for a pre-existing hobby, or give them something new to try out.
Gemini – Cute scarf
Your high fashion Gemini friend will love how many looks they can create with just one simple accessory.
Cancer – Restaurant gift card
The frugal, hardworking Cancer probably feels at least a little bit guilty spending money on food. If they won't treat themselves, treat them yourself!
Leo – Blankets and fuzzy socks
Leos appreciate the finer things and certainly won't mind lighting a candle and taking some well-deserved "me-time" with these comfy, thoughtful gifts.
Virgo – Soaps and lotions
Order and cleanliness is a Virgo's priority, so soaps and lotions will be a perfect fit. It's flu season and your Virgo's hands are probably a bit dry from all that hand sanitizer.
Libra – Picture frames
Libras are nostalgic creatures, so picture frames are a perfect way for them to decorate their spaces with memories that make them smile.
Scorpio – A new bestseller
A new book will be the perfect way for your Scorpio to stay on top of the latest and greatest in literature. Even better if it's one you've read too, because your Scorpio will want to discuss it to no end.
Sagittarius – Scrapbook
Sagittarius are crafty and organized, so this gift is a perfect way to keep themselves busy with something they'll enjoy.
Capricorn – Cute room decorations
With a keen eye for aesthetics, some string lights or wall decals is the perfect way to help your Capricorn deck our their cribs.