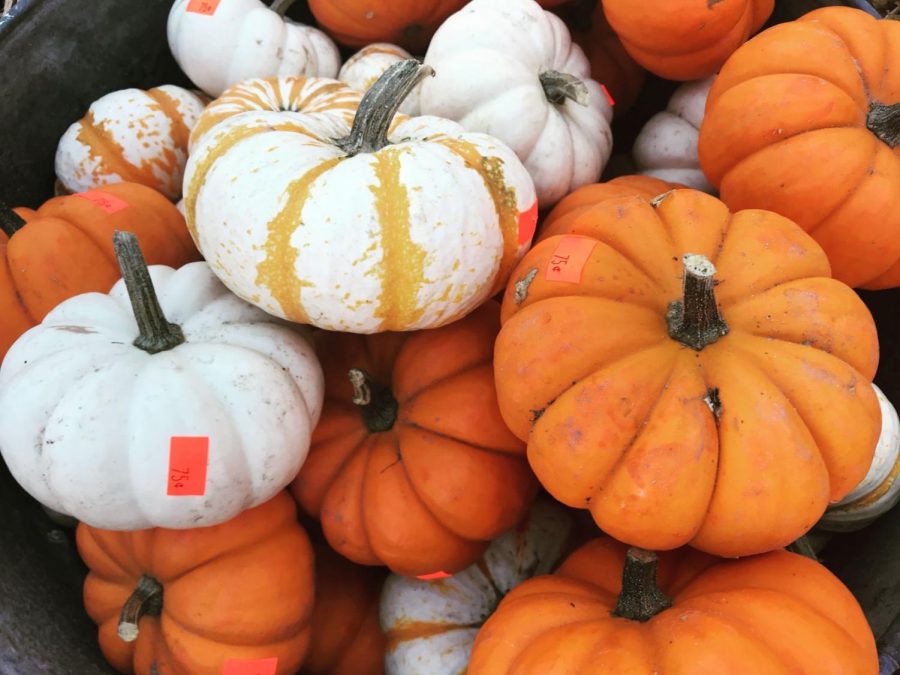 Halloween is one of the best holidays we get to celebrate. There are a jillion ways to decorate for the festivities, but my favorite is pumpkin decorating. Pumpkin carving has become a thing of the past; it takes time, it's messy, and if you have sensitive skin like me, you can completely cross pumpking carving off your list. These several reasons had me questioning other forms of pumpkin decorating I could do to get me in the holiday spirit. As Pinterest shows, there are hundreds of ways to paint, design or create a pumpkin. Pinterest is the main hack page for all art projects. And believe me when I say, you will want to try all of their cute "haloweeny" crafts.
To try a Dip-Dye pumpkin this Halloween, you will need a plastic tub, warm water, at least two colored paints and of course, a pumpkin. Dip-Dying is not only fun, it's easy, clean and each dip of the pumpkin creates an exclusive design! Online tutorials will take you step-by-step through this process to ensure your pumpkin comes out top notch!
Another fun pumpkin design, popular for today is calligraphy pumpkins! All you need for this craft is a white pumpkin, a paint brush, gold paint and a black marker. No knives or mess, which is perfect for those of you who want to decorate pumpkins for your dorms. You can add fun spooky quotes or just simply, "happy fall." These pumpkins can be made to match any theme.
If you don't have the time to go buy pumpkins, or don't want to spend money on an item that will eventually rot, you should try and make this canning jar pumpkin! This quick, effortless craft will take you less than ten minutes to make! For this pumpkin you will need canning jar lids, string, cinnamon sticks and fabric. As a college student, our time is minimal, making this pumpkin a great idea to help celebrate the festivities.
These pumpkin designing techniques will help you create marvelous, individualistic pumpkins ideal for you and your living space. If you're pumpkin decorating this year and use any of the above hacks, take a picture and tag the @NIUNorthernStar, so we can see your designs!