Cubs struggling for consistency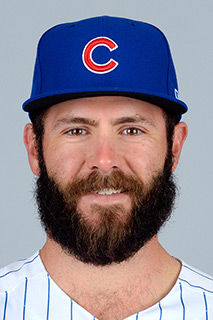 No one could have anticipated this — not the fans, not the coaches and not even the players themselves, but the Chicago Cubs are under-performing this season thus far.
It is hard to be concerned about a team who went 103-58 in 2016 and are the World Series Champions for the first time since 1908.
The Cubs have found themselves just two games above .500 with a 37-35 record. This is a huge drop in numbers from this point last season in which they were 47-24 and held a nine-game lead for first place over their division rivals, the St. Louis Cardinals.
Injuries may be the No. 1 one reason for their recent struggles, such as pitcher Kyle Hendricks, who now has a 4-3 record with an uncharacteristic 4.09 ERA due to right hand tendinitis and has not been as strong as fans are used to on the mound. His ERA has nearly doubled in comparison to last season, when he led the entire Cubs starting pitching staff with a 2.55 ERA right before the All-Star break.
The 2016 World Series MVP Ben Zobrist has not had the year he hoped for, as he was recently put on the 10-day disabled list for an aggravated wrist injury. Zobrist, who represented the Cubs as the starting second basemen at the 2016 MLB All-Star game, has had a huge drop in numbers this year, hitting .223 with seven home runs and 21 RBI's on the season. Before hitting the DL, Zobrist was batting just .132 this month.
Lastly, Jake Arrieta has been off-point this season.. He has a 4.36 ERA this season and has not been the dominant righty and former Cy Young winner we saw a couple years ago.
Arrieta has dealt with a nagging thumb injury on his throwing hand this season, which might explain the drop in his numbers. However, he did have a flashback to last season with his recent performance Thursday against the Miami Marlins as he threw for seven strong innings, while allowing just one earned run. Even after the win, Arrieta improved to a mediocre 7-5 overall record, far from last year's numbers before the All-Star game where he ranked third best in all of baseball with a 12-4 record and a 2.68 ERA.
After last year's post-season performance, one thing is for sure – this team feeds off one another. For the Cubs to be successful, these three players must remain healthy and produce wins.
It may not be time to worry yet, but the Cubs need to make something happen. Similar to last season, the Cubs seem to be just one big move away from becoming an elite team.
Last year, they dealt with bullpen struggles by bringing in a prominent left handed closer in Aroldis Chapman. This year, the Cubs need to make a similar move, but for a starting pitching role.
One pitcher that comes to mind is Chris Archer, pitcher for the Tampa Bay Rays. Archer is a six-year veteran who has a 3.54 career ERA and has ties with the current Cubs players and head coach Joe Maddon.
This season, Archer has shown some of his potential hoisting a 3.75 ERA with a 5-4 record thus far. If the Cubs want help in the starting rotation, this guy is the answer. With endless amounts of young talent, the Cubs may only have to give up a couple of minor league ball players and in return, receive an experienced starting pitcher who may be entering his prime.
Whatever the Cubs plan on doing, they better do it soon. It is now time for the Cubs to step up to the plate and play like the champions they proved themselves to be last season.