Alumnus makes an 'Undercover' debut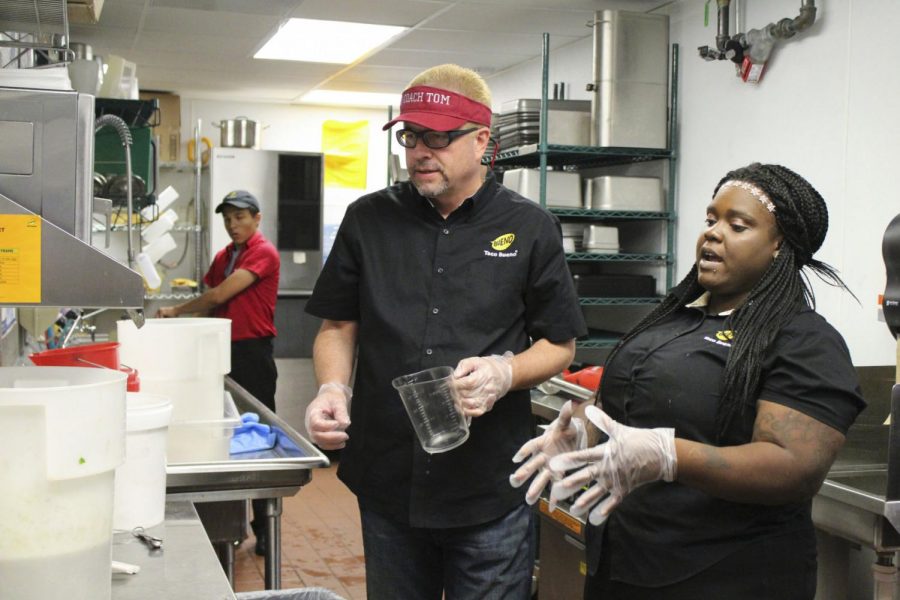 Mike Roper, a 1986 alumnus, has gone on with his general management degree to become the Chief Executive Officer of Taco Bueno, a popular southwestern-based Mexican restaurant, and will be making his television debut 7 p.m. Friday on CBS's "Undercover Boss."
"Undercover Boss" takes CEOs from successful businesses and disguises them to work with their employees where they learn what it's like to work at the company they run.
Roper, who now works and resides in Texas, said Taco Bueno was previously approached by CBS to be featured on the show, but the chain turned it down due to risks associated with television. He said after Taco Bueno was named the Best Mexican Chain in America by QSR magazine in 2016, CBS approached again, this time receiving a yes.
"It actually can be a little intimidating for companies [to be on the show] because you don't have any real control over what's happening," Roper said. "It's a little bit risky, but we felt that it was something we really wanted to do."
The episode features Roper in disguise as he becomes a rookie employee in an attempt to learn more about the way his business is run. As a CEO, Roper said he tries to stay in touch with workers, but he has learned with the title comes a distance.
"When I sat back and thought about it, I really wanted to get into the details of the business," Roper said. "I'm a pretty upfront, outgoing CEO so I went undercover and did it, and we learned a lot of great stuff about our company and our employees."
Roper said the experience was fun and humbling. He said he enjoyed learning about the employees and he gives them credit for doing their job so well.
While he can't speak much about the episode before it airs, Roper said students will find themselves laughing throughout. Roper said his favorite moment is when he realized he cannot drive a forklift.
"In reality, when you get in the restaurant and try implementing our plans, it's not as easy as it looks," Roper said. "I learned very quickly that I certainly can't drive a forklift, but what it really boiled down to is that any of the positions are hard jobs."
Roper said his education at NIU helped him get to where he is today because the school provided him with a well-rounded education. He said he frequently brags about his time at NIU, where he received a degree in general management, and tells people he knows a little about a lot of things, but not a lot about anything.
"One thing I've learned about being a CEO is that people stop talking to you [because] they're like afraid of you or whatever it is," Roper said. "I'm more of a real CEO, I'm not all pretentious on whatever ivory tower and I think [the show] is a great way to see me interact with everybody and be humble about it."