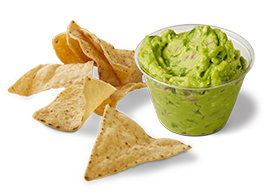 DeKALB – Every week the Northern Star will highlight some of the best deals on and around campus.
Chipotle Mexican Grill, 1013 W. Lincoln Highway and 2383 Sycamore Road, is offering a coupon for free chips and guacamole with an entree purchase.
Those interested must first play "Cado Crusher", a game where players must click on the necessary ingredients for Chipotle's guacamole and avoid the other items that pop up, such as footballs and helmets. 
Once the game has finished, winners will be able to type in their information to get the coupon sent to their phone.
This promotion, which can be found here, is available until Feb. 7. After receiving the coupon, the offer is good until Feb. 28.