Traditions define holidays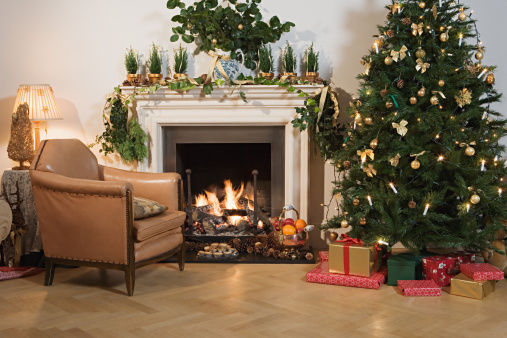 DeKALB | Holiday fanatics are excited to see presents, family and food but some people despise the bliss that comes along with the season.
Eating Christmas dinner
Some people are all about Christmas dinner, and sophomore accountancy major Frank Lombardo is one of those food fanatics. Coming from a large Italian family, it is the Lombardo tradition to serve a wide variety of Italian foods on Christmas Day.
Rather than the usual Christmas ham, the Lombardo's can expect Mrs. Lombardo's famous pasta forno which includes ground beef, peas, mozzarella cheese and homemade tomato sauce.
Lombardo always helps his mom do the grocery shopping beforehand and sets the table hours before guests arrive.
Going to church
Junior journalism major Mackenzie Meadows intends to keep Christ in Christmas this year as she was raised with a spiritual attitude. In the Meadows' family, everyone is encouraged to go to church together in charter buses. There will be Christian music played throughout the house and, on Christmas Eve, a party for friends and family to come together. On Christmas Day, the Meadows family focuses on the day Jesus was born and sets an angel on top of their tree.
Seeing holiday lights
One can find junior kinesiology major Allyson Ure driving to see elaborate Christmas lights adorning houses this winter break. Ure enjoys seeing the lights at night because of how the colors intensify through the darkness and because of the feeling of Christmas it gives. She enjoys seeing different displays and notices houses that have a classier look or a theme that uses similar colors throughout. Furthermore, seeing the lights reflect against a layer of snow makes them shine even brighter and ushers the comforting feeling of Christmas spirit.
Receiving gifts
While some people are anxiously waiting to sing Christmas carols or tear the shiny wrapping from their gifts, Michael Martin, senior electrical engineering major, admits he is not a fan of Christmas.
"Christmas used to be a special holiday, but in today's world, it seems more like an excuse to have people buy you stuff that you couldn't justify to buy yourself," he said.
Martin said people are entitled to receive presents not because someone was good, but simply because it is that time of year again. He also doesn't like hearing Christmas music being played so early and would much rather have it played on the actual holiday rather than having an entire month of it.
Getting in the spirit
Junior chemistry major Lily Fuentes's favorite aspect of Christmas is the Christmas spirit. Not just the gift of giving, but the cheery atmosphere altogether. Fuentes said her local Walmart puts up a tree with wish lists for children who aren't as fortunate. The program that funds the tree can't afford to get everything on the Christmas lists, so shoppers are able to donate the missing presents under the tree. Fuentes, for example, gave two outfits and some toys for toddlers in need this year.