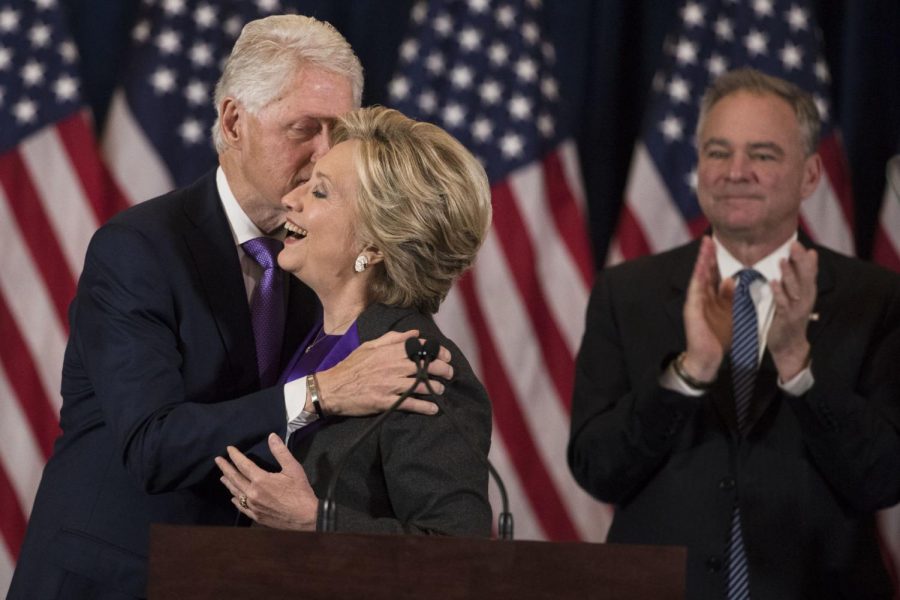 Correction: The Northern Star mistakenly reported Hillary Clinton's running mate as Mike Pence. Her running mate was Tim Kaine.
Secretary Hillary Clinton delivered a concession speech to formally end her campaign this morning, congratulate President-elect Donald Trump and advise the American public to prepare an open mind. 
Clinton, joined with former President and husband Bill Clinton by her side as well as her running mate Mike Pence, told her supporters this morning that she offered to work with Trump on behalf of the country, and she hopes that he will be a successful president for all Americans.
At 1:30 a.m. it was announced that Trump will be the 45th president of the United States after being awarded 279 delegates to Clinton's 228, according to The Washington Post. 
She said being a candidate has been one of the greatest honors of her life and that she knows how disappointed her supports feel because she feels it too.
"I'm sorry that we did not win this election for the values we share and the vision we hold," Clinton said to her supports at the press conference.
Clinton said this is painful, and it will be for a long-time. She said the campaign was never about one person or one election.
"Donald Trump is going to be our president, we owe him an open mind and the chance to lead," Clinton said. "Our constitutional democracy enshrines the peaceful transfer of power."
The responsibility as citizens is to keep doing our part, Clinton said. She said to the crowd that fighting for what is right is worth it, reminding them of key moments in her campaign where she championed for women and their ability to grow as individuals. 
"This loss hurts but please, never stop believing," she said.