Police charge 2 for death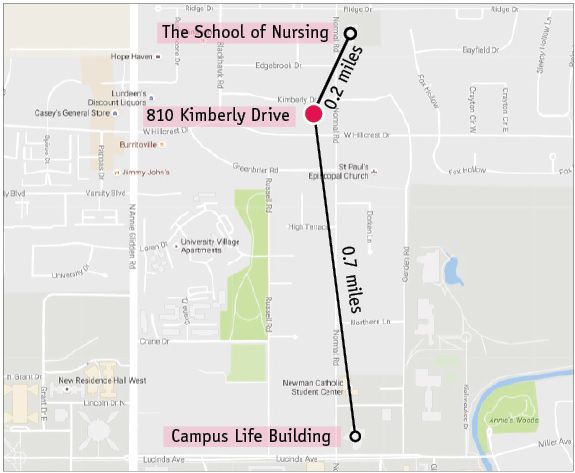 Crime was likely not a random act
DeKALB | Two suspects connected to the man who was fatally shot Thursday around 10:30 p.m. at 810 Kimberly Drive remain at large but are believed to have left the area.
After suffering from one or more gunshot wounds, Debrece G. Shields, 25, of DeKalb, died after being taken to Kishwaukee Health Systems Hospital, 10 Health Services Drive.
David T. Walls, 18, of Chicago, and Niko L. Griggs, 27, of Park Forest, have been charged with first degree murder, aggravated unlawful possession of a firearm and aggravated unlawful use of a firearm.
The two were detained when police stopped a suspect vehicle on Peace and Freed Roads after the shooting where two guns were seized and the four suspects were discovered, according to a DeKalb Police press release.
The two suspects at large, who are believed to be connected to the crime, fled on foot after being pulled over by the police.
DeKalb County Sheriff's Police, Sycamore Police, Genoa Police and several other police agencies are searching for the suspects, according to the press release.
Shields was not an NIU student, according to NIU Spokesperson Joe King. King said he does not believe any of the suspects were NIU students.
NIU police deemed there is not threat to the safety of the campus, according to a NIU safety bulletin.
DeKalb Police Commander Robert Redel was not available for a comment.
DeKalb Police Commander Craig Woodruff said the shooting probably wasn't a random act, but the case remains under investigation, according to an Oct. 8 Daily Chronicle article.
Walls and Griggs had a bond hearing yesterday in the DeKalb County Courthouse in Sycamore.
Call the DeKalb Police Department at 815-748-8400 or the NIU Police Department at 815-753-1212 to report any information related to the incident.
To leave an anonymous tip, call 815-753-8477. In an emergency, call 911.