Sports editor prediction: Cubs to take the game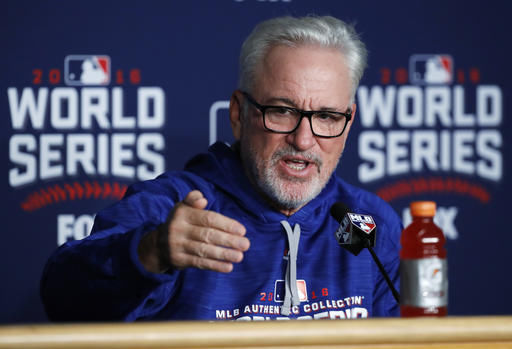 Prediction: Cubs 5-2
The Chicago Cubs lost game one in an ugly manner. They left five men on-base between the seventh and eight innings alone. Corey Kluber, Cleveland Indians starting pitcher, dominated the Cubs lineup early, striking out eight of the first nine batters of the game, a postseason record.
Game two will see Cubs pitcher Jake Arrieta versus Trevor Bauer, Cleveland Indians' drone-flying starting pitcher.
Arrieta has a 4.92 ERA this postseason and has struggled to command the baseball since the end of June. Trevor Bauer has only started once this postseason due to cutting his finger while attempting to fix his drone. He tried to pitch in game two of the American League Championship Series but was forced out after his finger would not stop bleeding.
Cubs manager Joe Maddon made a lineup change, inserting outfielder Jorge Soler into right field while outfielder Jason Heyward continues to sit.
The keys for the Cubs to come out victorious in this game will be for Jake Arrieta to hit his spots early and often. Cleveland's hitters scored two first inning runs yesterday on a weak infield grounder and a hit-by-pitch. They were patient and with Arrieta's track record will likely remain that way. They need to keep shortstop Francisco Lindor off-base. Lindor went 3-for-4 yesterday out of the three spot and scored a run in the first inning.
The Cubs will need to hit with runners on. They stranded five base runners late in the game, and resulted in a 6-0 loss.