NIU pins state for 1,115 drop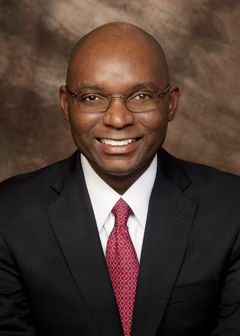 DeKALB | Administrators are blaming the budget impasse for enrollment being down to 19,015 students, with the freshman class taking the biggest hit at 20 percent.
NIU's freshman enrollment has been declining for seven years, dropping by 457 students, according to the 2015-16 NIU Department of Institutional Research data book.
Vice President of Student Affairs and Enrollment Management Eric Weldy said this is because of the 12-month budget impasse, which resulted from state lawmakers disagreeing on a budget for Fiscal Year 2016. State budget appropriations could not be dispersed, including funding for higher education, until the budget was passed June 30.
Weldy said prospective students and families question state funding for higher education and whether attending school in-state was the right thing for them to do.
"The longer that we went without a state budget, it was easy for public state institutions to realize it was going to impact enrollment in a way," Weldy said. "It's a sticky situation. It's just that uncertainty that makes it difficult."
The state population has been declining, which contributed to the decrease in enrollment. Illinois' population dropped by 7,391 in 2014 and tripled to 22,194 residents leaving in 2015, according to a May 18 Chicago Tribune article.
Weldy said this is a problem, as the Chicago area is a main recruiting region.
Tuition is also a factor, as in-state tuition has been steadily increasing since 2007. Weldy said NIU has tried to counter this by freezing tuition and fees for the past three years. If students take more than 12 credit hours for the semester, there's no additional charge.
"That has been a means for us to keep costs low," Weldy said. "I think those are [factors] that will help short-term and long-term."
As for future tuition changes, Weldy said an official decision has not been made.
"[NIU has] definitely [been] focusing in on keeping costs low to attract students, as well as renovations upkeep
of the campus community," Weldy said. "Things like that definitely play a role in the decision making for students, as they relate to where they go to school. We still need to continue making those changes."
Weldy said faculty plays a key part in enrollment.
"I think everyone is aware of the [decline in enrollment]," Weldy said. "We're also aware that when it comes to enrollment, that it's everyone's responsibility and everyone plays a key role."
Weldy said in previous years, if a student signed up for orientation, there was a strong guarantee the student was going to register for classes and enroll. But not anymore.
"There's no guarantee that they will show up until they show up," Weldy said. "[So] we can't let up. Even after they put down money in regards to orientation, there's no guarantee that they're going to attend."
The state has not proposed a budget yet, restricting Monetary Award Program grant funding and marketing plans for enrollment.
"I think the perfect scenario would be for the state to provide a budget sooner rather than later," Weldy said. "That's what I would like to see, so that students can concentrate on their academics and not worry about if the state is going to provide MAP funding."