2016 MTV Video Music Award predictions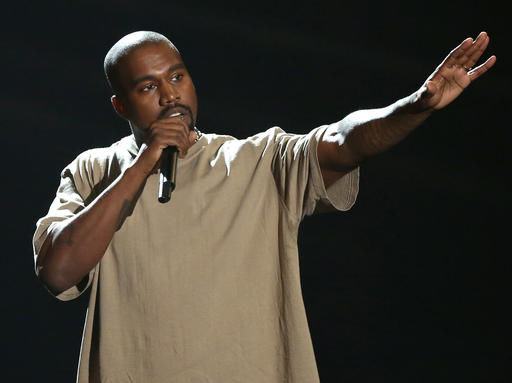 The 2016 MTV Video Music Awards are rumored to be hosted by Kanye West this year, and although it's speculation for now, the VMAs will be an entertaining event if West is hosting because his controversial video "Famous" is up for Video of the Year versus my prediction, "Formation" by Beyoncé .
The awards will debut at 7 p.m. Sunday at Madison Square Garden airing on MTV.
Beyoncé leads the pack with a whopping 11 nominations including Video of the Year, the highest honor at the VMAs. Below are five of my predictions on who is going to take home the Moonman.
Follow us on Twitter at @NSScene during the show for live tweets and updates.
Video of the Year
As previously mentioned, the Video of the Year award is the highest recognition an artist can receive at the VMAs so viewers can guess the competition for this category was going to be fierce. I believe Beyoncé's "Formation" video will take home the Moonman. The video is set in New Orleans post-Hurricane Katrina. The video also shows images of the aftermath and portrays black resistance and support of the Black Lives Matter movement. The video also allowed Beyoncé to use her platform to speak on injustice in America and take a stance against police brutality — well deserving of a Moonman.
Best Male Video
Kanye West takes things to an entire new level with his video for "Famous." The video appears to be shot in a '90s themed home and has images of West naked in a large bed with life-like mannequins of celebrities such as Kim Kardashian-West, Amber Rose, Reggie Bush, Rihanna and Caitlyn Jenner, to name a few. West is known for pushing the envelope, which he has done successfully with this video piece — he even mentions how he made Taylor Swift, who controversialy has a spot in the bed, famous as well. It's artistically appealing and worthy of a Moonman.
Best Female Video
This was a difficult one to try to call, I think the award can go either to Rihanna's video for "Work" or Beyoncé's "Hold Up." Hopefully there won't be any microphone snatching incidents this year because yes, Beyoncé is nominated in this category and if Kanye can help it, he will have something to say if Beyoncé loses again. Rihanna goes back to her Caribbean roots with the dance track, "Work." This video has high energy and shows Rihanna and Drake dancing at a party. "Hold Up" also has a Caribbean theme and shows Beyoncé portraying the African deity Oshun. This category was difficult for me.