2016 ESPY Award Predictions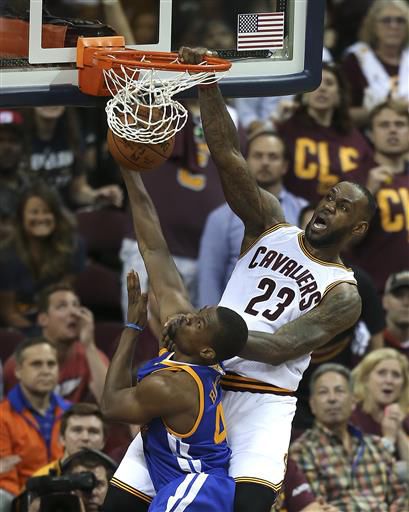 The ESPY Awards is an annual show dedicated to some of the most outstanding collegiate and professional athletes every year.
The show will air at 7 p.m. Wednesday at the Microsoft Theatre in Los Angeles and will be televised on ABC. The ESPY Awards have been airing since 1993 and will be hosted this year by professional wrestler John Cena.
Follow us on twitter at @NSScene during the show for live tweets and updates.
Best Male Athlete Award
Stephen Curry, Golden State Warriors point guard, won the Best Male Athlete Award last year, and has managed to stay on the radar to be a nominee this year. But, this year I predict LeBron James, Cleveland Cavaliers small forward, is going to take the award. He led the Cavs to an NBA title, his third in the last five seasons.
Best Female Athlete Award
Mixed martial arts artist Ronda Rousey has won the award for Best Female Athlete the last two years. This year, Elena Delle Donne, Chicago Sky small forward, is a top nominee to win as an Women's National Basketball Association player. Donne was named a Special Olympics Ambassador and recently posed in ESPN magazine. She has received much name recognition, especially on social media, for her publicity in ESPN's body issue and her appearance with Gatorade's brand.
Best Breakthrough Athlete Award
Chicago Cubs pitcher Jake Arrieta has made a name for himself over the last year. He has continously proven to be an ace for the franchise the franchise since his 2013 arrival. In 2015, he won the National League CY Young Award by the Baseball Writer' Association of America  after leading the MLB in wins. He's stepped up his game this year, pitching a no-hitter against the Reds and helping lead the Cubs to the top record in all of baseball.