University Council agrees to revoke speaker's degree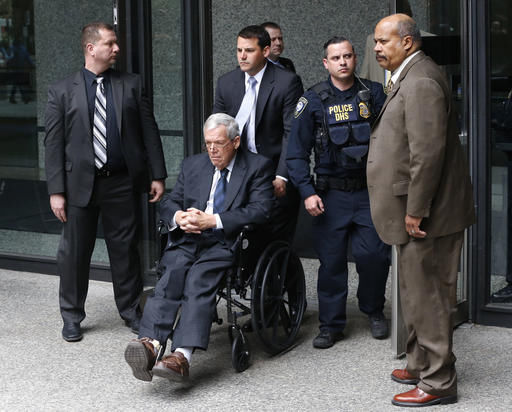 University Council unanimously approved to revoke the honorary law degree awarded to former U.S. House Speaker Dennis Hastert at its meeting Wednesday.
Hastert admitted to sexually abusing teenagers decades ago when he coached high school wrestling in Yorkville. Prosecutors said Hastert paid $3.5 million to silence one accuser who testified in court. He was convicted of breaking federal banking rules last year and sentenced to 15 months in prison on April 27, but could not be charged with committing child sex crimes because of the statute of limitation, according to the Associated Press.
NIU awarded Hastert a Doctor of Laws in December of 1999.
The degree was unanimously approved to be revoked by the Honorary Degree Committee on Monday and is expected to be voted on by the Board of Trustees at the May 19 meeting, said NIU President Doug Baker.
The revoking of the degree was initially brought up at a Nov. 4 University Council meeting at which point there was no policy on rescinding the degree. It was then brought up again at the Dec. 2 University Council but the Honorary Degree Committee would not reconvene until the spring semester.
Patricia Liberty-Baczek, center administrative assistant for Wellness Promotion, said she requested the revoking of Hastert's degree to be put on the University Council agenda because she wanted the council to address this at its last meeting so the honorary degree was not issued for another fiscal year.
Liberty-Baczek said NIU was the only school that had not rescinded their honorary degree to Hastert.
"[Hastert] had not been sentenced [until April 27] and had not given court testimony on all the other aspects of this, so [the Honorary Degree Committee] wanted to wait till all that had been concluded," Baker said.