NIU waits for state budget through summer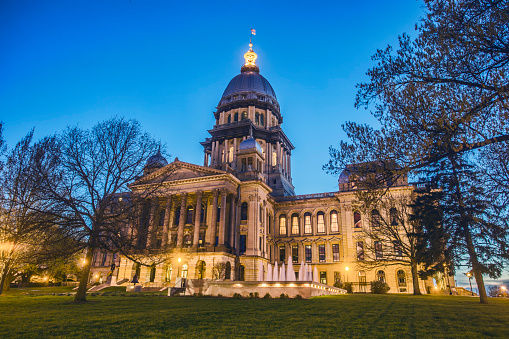 The Illinois General Assembly missed another deadline today to pass the Fiscal Year 2016 budget which will now require a three-fifths vote to pass instead of a simple majority.
The 11-month stalemate between legislators and the governor is expected to continue through the summer until after November elections said Mike Mann, associate vice president of State and Government Relations and Board Liaison, at a Board of Trustees meeting May 19 in Altgeld Hall, Room 315.
"It's not likely [a budget will be passed during the summer], there are two national conventions this summer; this is campaign season," Mann said. "The governor has publically said that if they did not finish their work by May 31, it's likely they will call a special session. I haven't heard that from anywhere else… the likelihood that will happen is not great. The comment I hear more often is if something's not done by May 31, then nothing will happen until after the election."
State appropriations accounted for about 22 percent of NIU's budget or $91 million in FY 2015. Despite the lack of agreement on a budget, the General Assembly granted NIU, along with other four-year universities and community colleges, a stop-gap budget of $26.4 million on April 25.
Of that money, $9.7 million paid about half of the academic year 2015-16 Monetary Award Program grants awarded to 5,700 students in need of financial assistance.
Alan Phillips, vice president for Administration and Finance, said NIU will make a plan to figure out how grant recipients will repay the remaining $10 million balance for MAP grants, according to an April 28 Northern Star article.