Men's golf tees off at MAC Championship today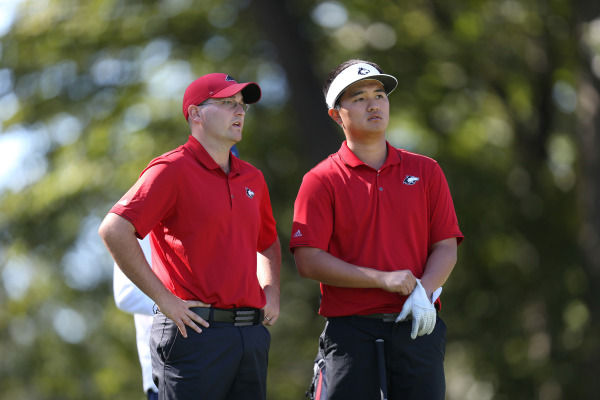 Men's golf will look to begin the postseason on a high note as it tees off at the MAC Championship, starting today and ending Saturday at Highland Meadows Golf Course in Sylvania, Ohio.
In the last week, the team has done a lot of practicing and training at Kishwaukee Country Club, as it provides a similar, shorter layout as Highland Meadows.
"We've trained really well this week," said NIU head coach Tom Porten. "We're kind of switching gears from the big golf courses we played all year to more of a position golf course in Highland Meadows."
The conditions for the tournament look to be on the cooler side with a good chance of rain for parts of the tournament. Porten said the weather will have great effects on the outcomes from the weekend.
"The weather always affects the conditions of the green," Porten said. "When it's cold and windy, your hands lose some feel and that usually affects shots on the green."
The Huskies will be represented by a lineup that consists of junior Joo-Young Lee, senior Jordan Wetsch, freshmen Salvador Rocha and Justin Hemings, and junior Pierrick Fillon. NIU took fourth place at last year's tournament and will have an opportunity to earn another top five finish.