Repurposed, used items can lead to green lifestyle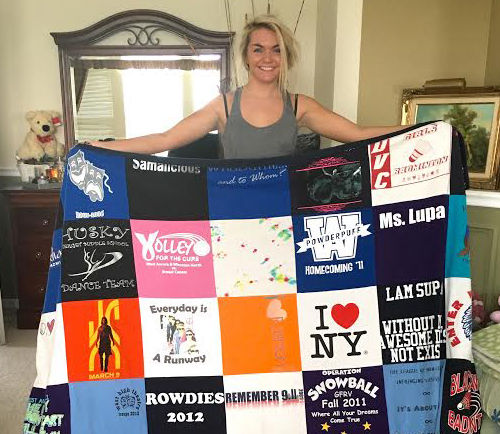 After Earth Day leading an eco-friendly and sustainable lifestyle is fresh on everyone's mind, but the first step is understanding your options to fulfill that lifestyle on a college budget.
Here are a couple ways to reuse or recycle household items.
Thrift shopping
Instead of purchasing clothing from any retail store, second hand stores such as Goodwill, as well as other local thrift shops, can be a good alternative. Thrift shops offer a variety of name brand clothing varying from affordable stores like Forever 21 to more expensive brands such as Guess and Dior. This is a good way to get extra use out of clothes or donate clothes that you don't need anymore.
Produce bag
An easy way to create something useful is by using a shirt and creating a produce bag. Making the bag involves just a few cuts down the right way and stitching up the ends to create closure on the sides. If you create enough holes to keep the oxygen flowing, you can still keep the fruit in. Making things, not just a produce bag, instills a discipline that you will live a greener life and can supply for yourself.
Shirt blanket
An interesting thing I have seen some of my friends do is create a blanket out of their old T-shirts. It's a great two for one idea — you get to keep your old T-shirts while putting them to use in a blanket. Friends of mine have used their high school shirts to make a blanket.
Repurposing items
If you can't find use for something with its original purpose, chances are you can use that item for something else. For example, if you have too many chairs, there's a creative way to nail chairs in a wall and use the seat as a shelf, and the bar underneath as a hanger, according to BoredPanda. There are so many ways to repurpose items — websites like Pinterest and Google can help students lead a newly sustainable lifestyle.