Mock Trial team seeks funds for national competition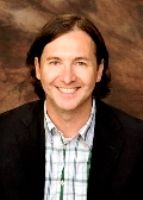 The NIU Mock Trial team is searching for funds to help them attend the 48-team national tournament which they advanced to for the first time in NIU history.
Mock trial is a collegiate activity where students engage in a trial simulation where six teammates play the role of three attorneys and three witnesses. They are judged by practicing attorneys and judges.
The group practices one to three times a week in the fall and every night for about three hours in the spring during competition season, Stoicescu said.
"It's a team sport. My team meets every night with or without me," said Mitch Pickerill, coach of the Mock Trial team. "The students that we have are so dedicated."
The Mock Trial team was given about $3,000 from the Student Association near the beginning of the season, much of which has been spent on six competitions, Pickerill said.
The group started a GoFundMe account to raise $7,000 to pay for the flights of ten students, hotel accommodations, tournament registration and presentation materials. They have raised $1,535 and are reaching out to the Student Association and alumni for funding as well.
"We don't have a budget," Pickerill said. "We are in our fourth year so we don't have [a] budget line."
The American Mock Trial Association serves as the governing body for intercollegiate mock trial competition. They host 25 regional tournaments, eight opening round championship tournaments and a national championship tournament each season. Approximately 600 teams from more than 350 universities and colleges compete in these tournaments, according to its website.
The 10-member Mock Trial team, which was started by Pickerill in 2012, began its season in August and competed in invitationals and open competitions through February. The team advanced through the Regional Tournament and the opening round championship Series Tournament to earn a bid to the National Championship Tournament.
The case that will be put to trial is the hypothetical murder of an undercover cop, Pickerill said.
"I think we have a lot of momentum behind us. I think we are very determined and I think there is a lot of talent on this team," said Kristen Stoicescu, president of the Mock Trial team. "I'm just excited, I think we are all just very excited more than nervous or anxious."