City staff proposes downtown STEAM Learning Center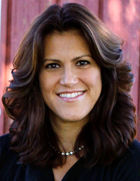 DeKalb, in collaboration with the NIU Center for P-20 Engagement, is exploring strategies to develop a learning center focusing on science, technology, engineering, art, math and the history of DeKalb.
The STEAM Learning Center, presented at the City Council Committee of the Whole meeting March 14, will look to provide opportunities for all ages to learn, play and explore while appealing to a wide cross section of the population and attracting visitors to DeKalb. No action was taken at the meeting.
"The whole purpose of us taking the STEAM Learning Center to the [City Council Committee of the Whole meeting] is to provide the community and the City Council and staff with an update of what city staff has been exploring as a potential initiative," said Assistant City Manager Patty Hoppenstedt.
The next step for city staff is to hire a consultant to determine the feasibility of the project. This will include design, cost, operations and determining if DeKalb is a marketable location for the center.
City staff hopes to present a request to begin speaking with consultants at the March 28 regular City Council meeting, Hoppenstedt said.
Exhibits may include hands-on activity spaces, media and technology labs, art space, science classrooms, a mock fire station, a historic community jail and a space for traveling or seasonal exhibits.
"[The need for the STEAM Learning Center] was identified as part of the intensive community feedback that we received through the city of DeKalb strategic planning process and in that community conversation and survey we conducted the community clearly identified the need for this type of institution to reside within the city of DeKalb," Hoppenstedt said.
The STEAM Learning Center will merge three concepts; the NIU Center for P-20 Engagement's objective of providing informal learning opportunities, the DeKalb Historical Firefighters Association history and the Proudly DeKalb, Inc. revitalization plan.
The Proudly DeKalb, Inc. revitalization plan includes seven steps to promote economic growth — one of which is the Smart Space Learning Center. The plan is one of 15 semi-finalists in the America's Best Communities contest which will award prizes up to $3 million, according to the Proudly DeKalb website.