DeKalb hopes to have 10-year plan implemented by FY 2017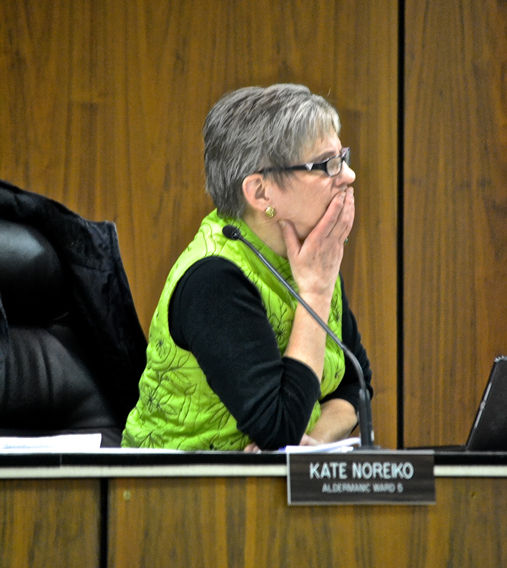 Implementation of DeKalb's 10-year strategic plan has already begun and the city is aiming to put the plan into full effect in Fiscal Year 2017. The Strategic Plan is a ten-year initiative that was created to guide city policy, budgeting and program development by combining residents' ideas with DeKalb staff's.
The plan includes short- and long-term goals, according to a Nov. 17 draft of the Strategic Plan.
A unanimous vote by City Council members Monday allows City Manager Anne Marie Gaura and Project Coordinator Patty Hoppenstedt to begin fully adopting the 10-year strategic plan, Gaura said.
The reasoning behind choosing FY 2017 to begin full implementation is because Dekalb will purchase software to enable project developers and community members to keep track of strategic planning process in the second half of FY 2016, Gaura said.
"As staff [this] will help us monitor and manage implementation of the plan," Gaura said. "Each of these action plans that are included in the plan will be assigned a specific department [and] will be assigned a specific project coordinator. By having this software we will be able to track it, [City Council] will be able to monitor it [and] the community will be able to monitor it. We will still move forward on implementing many of these items in the strategic plan, but as formal tying it into the document because of that technology and software our recommendation will be to officially tie it into FY 2017 process."
Arts, Culture and Entertainment Corridor
The DeKalb Area Arts Council motioned to table the Arts, Culture and Entertainment Corridor resolution until the next City Council meeting March 14, 5th ward Alderman Kate Noreiko said at the meeting.
The Arts, Culture and Entertainment Corridor is based on existing arts-related businesses, venues and educational spaces, and would formally designate this area as an arts concentration with work, retail, event and visitor spaces.
It is projected to spread from the Holmes Student Center to Lincoln Highway and end just east of downtown DeKalb.
Tabling the resolution until March 14 provides the Arts Council with time to review the resolution and make any appropriate changes before coming back to council, Noreiko said.