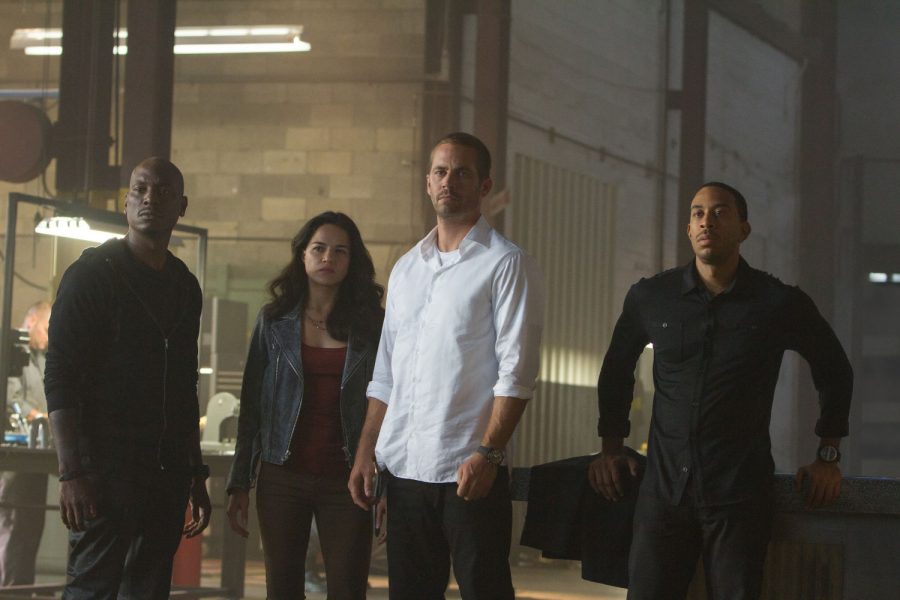 "Furious 7," the seventh installment of the "The Fast and the Furious" series, does a wonderful job of blending action and humor into an unforgettable film.
The film begins with Deckard Shaw (Jason Statham) in a hospital mourning the death of his brother, Owen Shaw. Owen was ejected from the windshield of a plane thanks to Dominic Toretto (Vin Diesel), Brian O'Conner (Paul Walker) and their crew. Statham's character wants to avenge his brother's death.
Shaw's plan puts the whole crew in danger and disrupts the normal life Toretto is trying to live.
Despite this, the movie has moments of humor. Characters make sarcastic but playful remarks to one another. The chemistry between Roman Pearce (Tyrese Gibson) and Tej Parker (Ludacris) is amusing, especially when it comes to their childlike feud when they try to win the heart of Ramsey (Nathalie Emmanuel).
Although a majority, if not all, of the characters maintain serious personas throughout the movie, Gibson's character adds a lighthearted, innocent humor in every scene by sharing his thoughts with his friends. In one scene, Roman asks to be the "alpha dog" in this year's mission. Dominic immediately gives him control. Baffled and taken aback by this responsibility, Roman said, "I didn't mean like, right now. Maybe like, later on, you know?"
Roman also asks, "Can I check my email?" when he and his group of friends are introduced to a variety of technological weapons they will use to destroy Shaw.
Like previous "Fast and Furious" movies, "Furious 7" is a neverending action frenzy. Elements of drag racing were incorporated throughout the movie, starting with Walker's character imagining himself back on the streets while he waits for his son to get in the car.
The movie does a great job of including explosions at appropriate times. With explosion after explosion, cars hanging from the edges of cliffs and characters on the verge of death, every moment of "Furious 7" had me on the edge of my seat.
The ending was especially touching and well done as the cast of the longtime franchise paid tribute to Walker and his death in 2013. "See You Again" by Wiz Khalifa featuring Charlie Puth accompanied a montage of scenes from past "Furious" movies.
As good as the movie was, the "Furious" series will never be the same without Walker and his role as Brian O'Conner.