2015 Treasurer candidate: Marc Calvey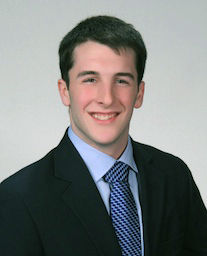 Major: Junior finance major
Involvement: Vice president of Athletics for Red Riot, Investment Club member, Financial Management Association member and Greek and Culture Finance Committee member
Q: Why do you think you are the right candidate for this position?
A: … I would be the right candidate because of my background in finance and [because I] am currently in the finance core. I love everything about finance; it's my passion and I'm good at it. I deal with money on a daily basis, so being involved in all of that, I've got hands on experience with the budget allocation process as a whole and have dealt in with what the job entails.
Q: What would be your No. 1 priority if elected?
A: … Organizational outreach is important. There's a lot of things that go into the budget that a lot of organizations don't know about, so if you have that personal relationships with various organizations then you're easily approachable. … If they have any questions about things like supplemental funding or expenditure forms they can come up to you. It's important that I not only attend their meetings, but I effectively communicate with them so they know I'm here whenever they need me.
Q: Name an issue NIU is facing and explain how the SA can help NIU fix these problems?
A: The budget cuts are a huge aspect without a doubt. Our student trustee candidate Raquel Chavez and [SA Senate Speaker] Dillon Domke went to Springfield with [NIU President Doug] Baker arguing on our behalf for the lessened budget cut, which shows that the SA is already deeply involved.
Q: How would you help the SA connect more with students?
A: Between myself and the other candidates in my ticket, we are involved in 30 student organizations combined, so it shows that we are very involved and have great networking capabilities. It's easy to communicate when relationships are already established.
Q: Could you name an issue you believe NIU is facing and describe how the SA could help the university resolve it?
A: I know personally, and have talked to a bunch of other NIU students, that there was no NIU presence at high schools. They weren't encouraging people to come here, and that's the main step we need to take to show people we have a great athletic program, our football team is good and we have great academic areas. Our accounting program for example, is one of the best in the country. I think we can go to the high school fairs, get different organizations set up and come speak to them. We have to be visibly there.