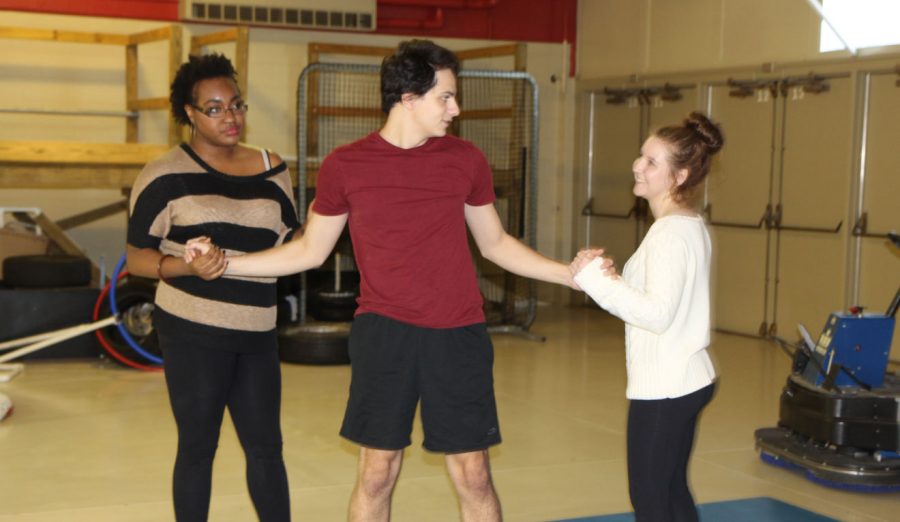 The pillars of certainty are the centerpiece of freshman acting major's showcase, "Sweetness and Light."
The production pulls influence from John Milton's "Paradise Lost" and combines pieces from writers Matthew Arnold, Walt Whitman and William Shakespeare. The play exposes students to interpreting complex language and ideas, said director Ryan Massie.
"It's about certainty vs. uncertainty, and in that are four pillars of certainty: love, knowledge, youth and impermanence," Massie said.
Massie said the play hits home for the actors involved with it as they are certain they are in college for acting but are uncertain about what that means for their future.
"'Sweetness and Light' is about a culture striving for perfection, and in this pursuit of perfection you're striving for certainty that's unattainable," Massie said. "In that strive, there's impartial perfection, and in that you find intrinsic sweetness."
Playwright Lucas Krueger said the combination of the production's source materials gives the actors a chance at self-discovery.
"The exploration of uncertainty starts at a time when anyone could be uncertain with the fall of the angels," Krueger said. "The idea is to understand that uncertainty isn't a bad thing, even when the answers aren't all there."
The theater program brings together students from across the country to perform.
"There was a national search for these 20 individuals to create a strong ensemble and find out what lies inside of them by doing the show together," Massie said. "By splicing all these famous works together, we are challenging the students to figure out their story and galvanize the group, this is their work."
Freshman acting student Brooks Coran plays Mephistopheles, an evil demon character adapted from the play "Doctor Faustus."
"I hope people come away with a curiosity about poetry along with Milton's 'Paradise Lost,'" Coran said.