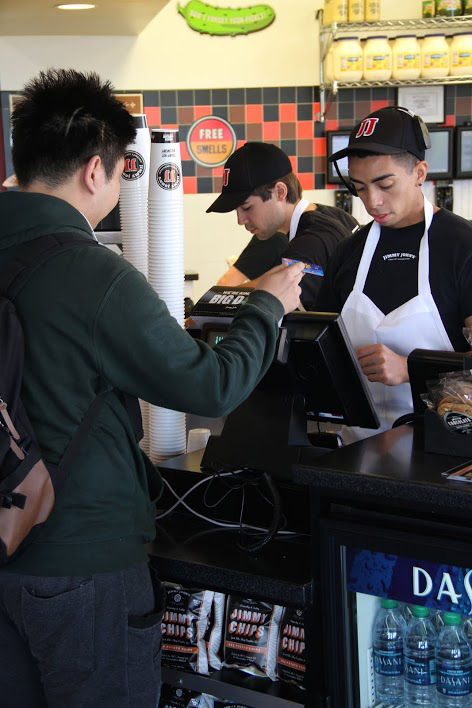 Local Jimmy John's registers will use new card readers to protect customers following a security breach that affected about 216 stories, including one in DeKalb.
Jimmy John's released a statement Wednesday saying it learned of a possible security breach involving credit and debit card data at some stores and franchised locations on June 30. Chris Jay, Jimmy John's assistant manager, said the DeKalb location, 850 Pappas Drive, had its security breached June 1 to July 1.
Customers' credit and debit card data was compromised after someone stole log-in credentials from Jimmy John's point-of-sale vendor and used those to access point-of-sale systems June 16 to Sept. 5. Cards impacted were those swiped at the stores and did not include cards entered over the phone or online, according to Jimmy John's.
The DeKalb's Jimmy John's new card readers will only read the last four digits of customers' credit card numbers, which will help protect customers, Jay said. Jay said he and his coworkers were told to direct customers to the Jimmy John's website, jimmyjohns.com. He said he isn't sure how other locations are handling the security breach.
Junior psychology major Samantha Bittner said she would have been oblivious to her card information being compromised if she had been affected by the security breach.
"I typically only use my credit card because my bank is at home so I don't really have the opportunity to get cash out without getting charged a fee," Bittner said. "Without previously knowing about the [security breach] I still feel comfortable using my credit card … . I feel like it probably won't happen to me, even though it could."