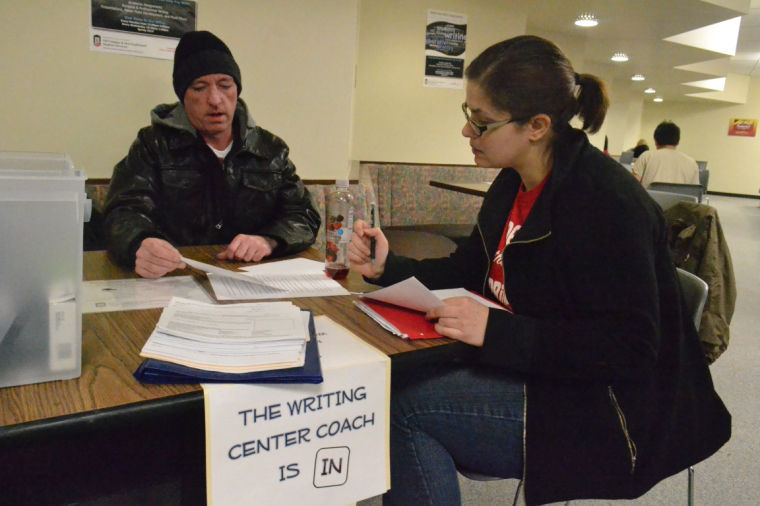 NIU is looking at ways to improve retention of its transfer students.
Of the 1,881 transfer students started at NIU in the fall semester, 311 who did not graduate did not return for the spring semester.
Eric Weldy, vice president of Student Affairs and Enrollment Management, said the university is working on finalizing a transfer student program. The program is being called the NIU Abound Program.
"What it does is help us to build relationships, particularly with community colleges, and offer students added funding to help them pay for their education," Weldy said.
The changing demographic of transfer students may have an effect on the retention of these students at NIU.
"During the recession, a number of students went the community college route. Some people left their careers and went to a community college, finished their associate's, and what's the next step? It's to go to the four-year [school]," said Paul Palian, director of Media and Public Relations. "It's adjusting to the students and what that student profile looks like, and that's changed over the last decade."
NIU sent out a survey during the fall to see how it could retain transfer students. The survey allowed students to rate certain aspects of their time at NIU.
According to the survey, 59 percent of transfer students said course scheduling was "very important" to them.
"They wanted more clearly articulated information as far as courses, how to register, which courses are available online, and also the opportunity to perhaps register earlier," Palian said.
The communication between community colleges and NIU will prove important to retaining transfer students at the university, Weldy said.
"We've been visiting community colleges to kind of see what the community colleges are doing," Weldy said. "We collaborate in different ways that will make that transition for the students easier when they transfer over to NIU.
"That's something that's been very helpful and very educational, to get a real understanding of community colleges, what they're doing to meet the needs of students and what we will have to do to meet the needs of those students once they're on our campus."
Weldy said students who have committed to NIU but are still at a community college may have the opportunity to attend athletic events and special events on campus. This is part of an effort to get transfer students more involved with the campus community before they attend NIU.
"We'll have some advisers that will go visit those community colleges and speak with students directly and work with the transfer coordinators at those community colleges to make that transition in regards to what classes they're taking at that community college, particularly if they're in dual degree programs," Weldy said.
After fall, Weldy hopes transfer scholarships lasting for five semesters instead of four for students within the GPA range of 2.8 to 4.0 will be awarded. According to the fall survey, 17 percent of transfer students were awarded a transfer scholarship prior to attending NIU, and 14 percent said this was a deciding factor in attending NIU.
"We know that sometimes it may take a little bit longer for a student that transfers in to complete their bachelor's degree at NIU," Weldy said. "So this gives them that added time that's needed to help pay for that final semester. Obviously they would have to be in good academic standing while they're here."
The university instated a reverse transfer agreement in January with community colleges in the area, allowing students to apply credits they earned at NIU toward an associate's degree at a community college or the credits they earned at a community college toward a bachelor's degree at NIU.
"We're well aware of problems not only regarding retention of transfer students, but the retention issue overall," Palian said. "But I think its important to look at, and we're going to meet those challenges head on, and we are actively engaged in the problem."