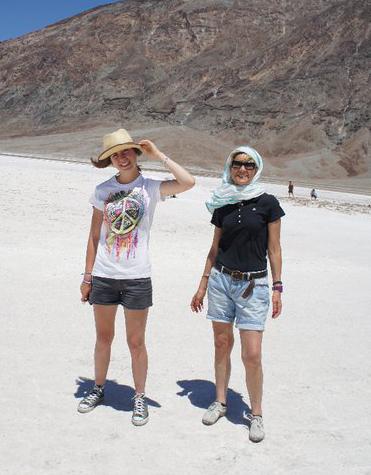 Adjusting to life in DeKalb has been a challenge for Giulia Zanini.
She traveled to DeKalb from Lecco, a small town in Italy. After graduating from high school, she packed up her things and traveled to America alone.
"It was overwhelming at first because I had to get registered, pay fees and unpack," Zanini said. "Plus, learn the campus."
Zanini came to NIU to study business administration and political science. She said Italian universities don't have any business administration programs so she looked beyond Italy for college.
Italian universities differ from U.S. universities because they do not have organized competitive sports teams, various clubs, Homecoming celebrations or Greek life, she said. These are things she is now becoming accustomed to.
"There are no campuses, just buildings that surround the city," Zanini said. "Everyone commutes, so there aren't residence halls, either."
Moreover, Zanini said she is used to being surrounded by mountains in Italy, but she enjoys being able to see the sunset in DeKalb. She said she loves how the NIU campus looks in the fall and is excited for the winter and the snow.
Heesun Majcher, director of the International Student and Faculty Office for International Programs, said Zanini is one of 600 international students who attend NIU. The students are from more than 60 different countries. Majcher said international students are attracted to NIU because it offers a variety of academic programs.
During her stay at NIU, Zanini said she noticed the lectures in Italian and U.S universities are different. Italian lectures are large, with more than 200 students in a class. Sometimes the professor will teach though Skype and it makes communication difficult, she said. Zanini said NIU students have great relationships with their professors.
Overall, Zanini has enjoyed her first couple of months at NIU. She has found the people on campus to be friendly and helpful. In addition, Zanini is looking forward her first Halloween celebration and her parents' first visit to NIU over spring break.