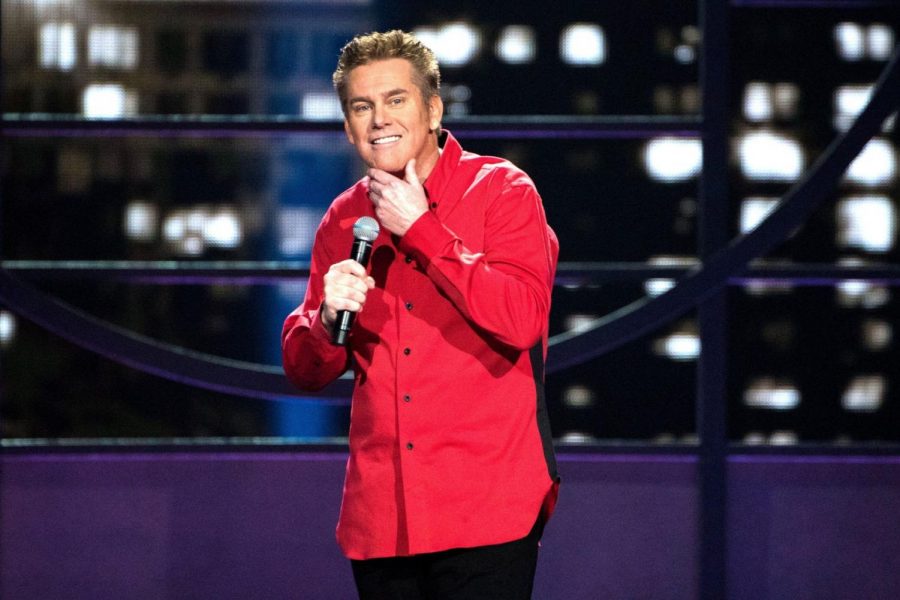 DeKALB — Obsessive Compulsive Disorder, sports and guns will be among the topics comedian Brian Regan will joke about in his upcoming performance 7 p.m. Sunday at the Egyptian Theatre.The staff of the Egyptian Theatre, 135 N. Second St., is more than ready for Regan's arrival, Jeanine Holcomb, marketing and communications director of the Egyptian Theatre, said."We love to have stand-up because everyone likes to laugh," Holcomb said.Part of what drew the staff to Regan was his relatability and family-friendly humor, Holcomb said.The show is part of Regan's 2020 tour, which will climax in May with the filming of his currently untitled stand-up special with Netflix, Regan said.He said his upcoming special will be produced by Jerry Seinfeld, star of "Seinfeld," who collaborated with Regan on the web series "Comedians in Cars Getting Coffee" and produced his 2017 Netflix special "Nunchucks and Flamethrowers."Unlike modern comedians such as Bill Burr, Regan is more clean cut with his humor, he said."I just like that kind of humor," Regan said. "I enjoy the challenge of telling jokes and seeing how they work with people without using certain [swear] words."Over the past five years, Regan has been creating content for Netflix in addition to touring the country.This included "Nunchucks and Flamethrowers" and a 2018 four-episode series, "Stand Up and Away with Brian Regan."Both productions combine stand-up with pre-recorded comedy sketches."Doing sketches is different because when you're in front of an audience, you can tell what got a laugh and what didn't," Regan said. "With a sketch, you're working with other people and, since there's no audience, you do the best you can and hope [the audience] laughs."
Regan said he has been a stand-up comedian since he was at Heidelberg University in Tiffin, Ohio and attributes his sense of humor to his parents and seven siblings.
"When it's dinner time and no one passes the fish sticks, you have to say something funny," Regan said. "And your family goes 'who's this? Pass that guy the fish sticks. Let him live a bit longer.'"
Today, Regan said he sees comedy as important and laughter as one of the few honest reactions in a world filled with dishonest emotions.
"When you're laughing, you feel included," he said. "It's fun to bond over laughter. A lot of comedians act like they are smart and everyone else is stupid, but I like to say maybe we're all a little stupid, so we're all in this together."
Tickets are available on the Egyptian Theatre website or at the Egyptian Theatre Box Office for $49.50.