Coaches Corner: Kathi Bennett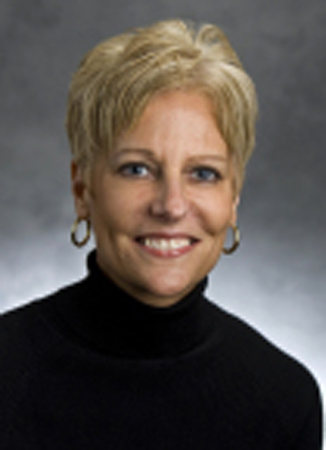 NIU women's basketball compiled a 14-17 record, going 6-10 in MAC play. The Huskies advanced to the quarterfinals of the MAC tournament. The first round win in the MAC tournament was their first victory since 2007.
NIU coach Kathi Bennett talked with the Northern Star about the Huskies' 2011-12 season.
NS: Aside from the MAC tournament, what was the defining moment of the season for your team?
KB: I think the defining moment is when things aren't rolling your way, you stay together and you keep working to get better. The season is very long and has a lot of ups and downs. The goal is always to be playing the best basketball you can at the end of the year. I'd have to say the defining moment is working together to get to where we were playing our best basketball come MAC tournament time.
NS: How good was it to see the underclassmen you recruited come in and make a difference?
KB: I think they got thrown in right away and gained unbelievable experience and got a taste of what can be. I'd like to single out Amanda Corral, because I think at the end of the season she was playing her best, playing the most minutes of anybody including seniors, and I think that says a lot as a freshman.
NS: What was your biggest obstacle to overcome working with such a young roster?
KB: I wouldn't say obstacle, I think the process of finding out what it takes to get better. Coming in from high school programs, the effort and how hard you have to work to play at this level. I don't know if we're there yet, I think we got a start. I know how much harder we can work this spring and summer, going into next fall. Those are the challenges I always see, I think every coach probably has.
NS: Touching on your last statement, what do you feel the future will hold going forward with the group you have returning?
KB: I think it's going to be very competitive. You always need a little luck or blessing; however you want to say it, to stay healthy. If we can do that, I felt we competed with pretty much everyone in our league but Eastern Michigan. We'll take another step next year, we want to get further. We want to contend for a regular season, better our record, and just keep getting better.