Small breaks, exercise during finals studying helps avoid stress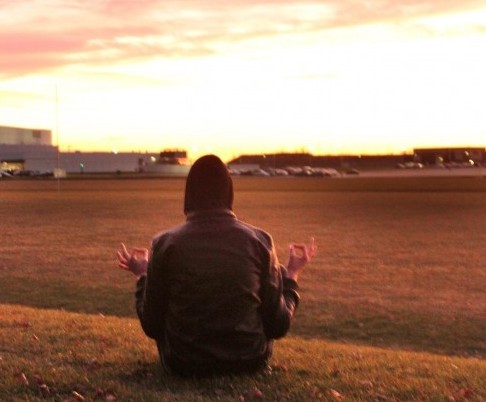 Finals week can prove stressful for many students, but there are steps they can take to prevent or treat stress that arises from tests, papers and projects.
Alicia Czachowski, assistant director of Health Enhancement, said there is no set number of how many breaks a student should take while preparing for finals, but she suggests a five to 10 minute break once an hour.
"They should walk away from what they are doing, take a deep breath, or go walk around their residence hall floor," Czachowski said. "[They should] do something for short periods of time that makes them happy, that they enjoy, that relaxes them, and then go back."
Czachowski said if students find themselves reading the same few lines or same paragraph over and over again and can't remember what they've read, they need to take a break. During breaks, students should know what things they can handle, and what might prove more distracting than relieving, Czachowski said.
"It's all about self-control," Czachowski said. "If they feel like they can hop on Facebook and check out their friend's statuses or play a game fast and go back in a short period of time, go for it."
Senior journalism major Kimberly Salton said if she gets stressed while studying, she'll take a break to watch one of her favorite shows to make her laugh, or have a cup of coffee.
Students need to avoid items that can cause a sugar rush or too much caffeine because they can promote anxiety, said Cori Newman, dietetic intern at Campus Recreation Nutrition Services.
Eric Appiah, assistant director of fitness and wellness at the Campus Recreation Center, said any exercise is good for de-stressing because it releases endorphins.
"If you do any form of aerobic exercise or weight lifting, you will boost up your endorphins and help relieve stress and feel better," Appiah said.
Appiah said yoga is a form of exercise that allows students to exercise and meditate without overdoing it. Any form of exercise for 20 minutes to an hour will help rejuvenate a student, Appiah said. He suggested racquetball, swimming, dancing, weight lifting, doing cardio or playing any sort of sport.
"You want to be careful not to over-work or over-train because that can have detrimental effects too," Appiah said.
Some students find themselves stressed during tests. Czachowski said if this happens, students may consider using a stress ball. If professors don't allow that, students may try to look away from the test, close their eyes, and take slow deep breaths, Czachowski said.
"If I freak out, I take a couple big breaths and tell myself, 'I know this. I studied this,'" said senior journalism major Elizabeth Osiol.