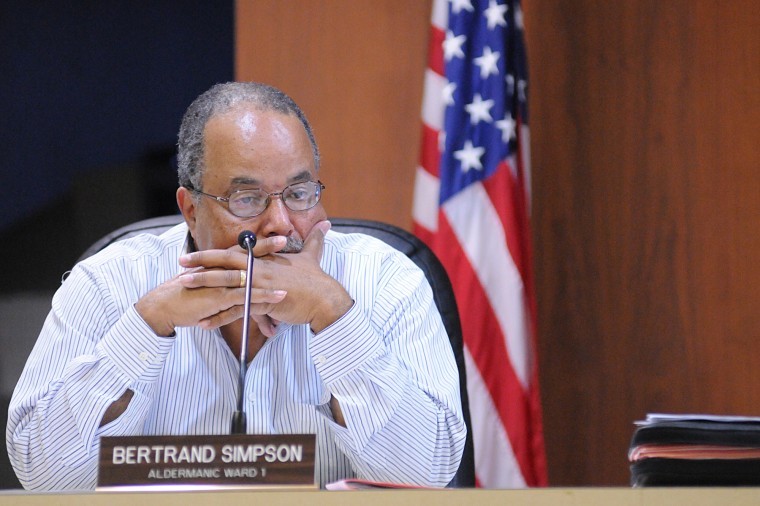 DeKalb City Council voted Monday to view proposals from outside contractors to perform the services of city attorney.
The council directed a Request for Proposal (RFP), which asks private contractors to perform services held by the city attorney. Norma Guess, the former city attorney, died March 12 of kidney cancer.
Some council members did not want to press on with this because the current council will be disrupted soon.
"I would be hesitant to take final action because we will have new members soon," said Mayor Kris Povlsen. "I'm concerned anything we decide moving forward may be reversed."
First Ward Alderman Bertrand Simpson agreed with Povlsen, adding he would be opposed to outsourcing any legal authority.
Sixth Ward Alderman Dave Baker said he wanted to press on with the current members because he was eager to hear offers from outside resources.
"RFP means if a law firm comes in and suggests cost effective strategies; we may end up with a lot of creative solutions," Baker said. "I think we have to move forward because we don't have to accept the proposals."
Fifth Ward Alderman Ronald Naylor did not feel a push needed to be made.
"We're going to have three new alderman soon, and the whole process could change," Naylor said. "I don't think two weeks will kill this issue by any means."
In the end, a vote passed in favor of moving forward with the RFPs. City Manager Mark Biernacki will gather any proposals from private contractors.
The council also approved the purchase of a new generator for the DeKalb Fire Department. DeKalb Fire Chief Bruce Harrison described the current one as being out-of-date.
"The generator is from 1972," Harrison said. "It allows unsafe emissions and it is unreliable."
Harrison said the new generator will provide power to the entire station, not just emergency circuits.
The council also approved the expansion of Hope Haven, 1145 Rushmore Drive. In November 2010, the homeless shelter was granted a 4,000-foot expansion, but the expansion can now increase 500 feet because of the purchase of the southwesterly vacant lot. This area will be used for rooming and lodging facilities.
"Ward one has a number of needs that are problematic," Simpson said. "I never believed Hope Haven was something I had to worry about, but I would encourage everyone to continue supporting the outstanding work Hope Haven does."
The meeting concluded with Povlsen thanking the aldermen who will be departing, including Simpson, 3rd Ward Alderwoman Pam Verbic, and 7th Ward Alderwoman Lisa Kammes. Povlsen said it was an honor to serve with all of them and appreciated the unique qualities they brought to the city.
Despite voting negative on every issue because he felt like a "lame duck," Simpson concluded his term by wishing the council the best and encouraging future aldermen to use their best judgments.
He then concluded with a song from The Sound of Music, by singing, "So long, farewell, Auf Wiedersehen, adieu, Adieu, adieu, to you, and you and you."