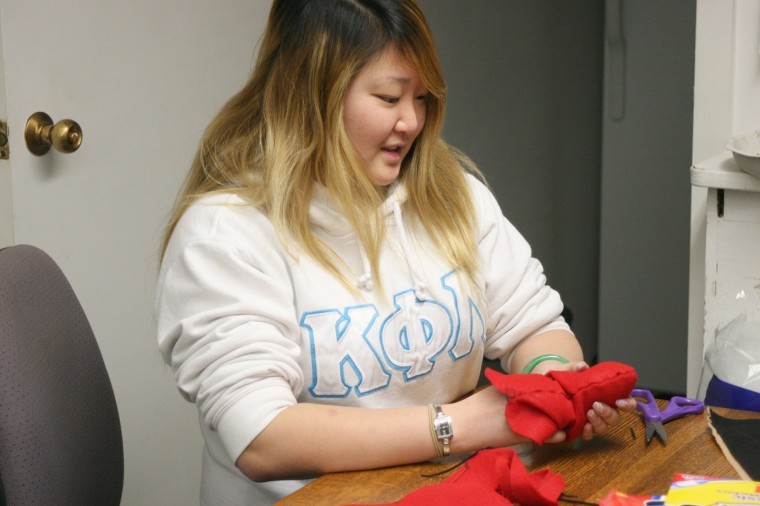 An NIU sorority showed that Valentine's Day is not just for young couples Monday night.
Kappa Phi Lambda Sorority Inc. hosted Valentine's Day pillow and card making for the elderly from 7 to 9 p.m. at the Asian American Center.
Monday's program was a part of their week of rush programs.
"By hosting this program, we were able to introduce community service to perspective members because it is very important to our sorority," said junior marketing major Narida Wedchayanon.
The ladies also hosted the program to support the DeKalb community.
"Our sorority is based on the pillars of sisterhood, service and cultural diversity, so this program works well with what we do," Wedchayanon said. "We also just wanted to do something nice for the elderly residents of DeKalb."
The ladies of Kappa Phi Lambda plan to donate the cards and pillows to Oak Crest DeKalb Area Retirement Center.
"We've worked with [Oak Crest] before, and they really liked us. We were excited to do another program with them, especially one like Valentine's Day," said senior public health major Sarah Kim.
Members of the sorority said giving back to the elderly was important to them.
"Everyone wants to be thought of on Valentine's Day, and we hope to make the residents of Oak Crest feel special," Kim said.
Kappa Phi Lambda will also host a candle jar making night Thursday and a Valentine's Day social with the Omega Delta Fraternity.