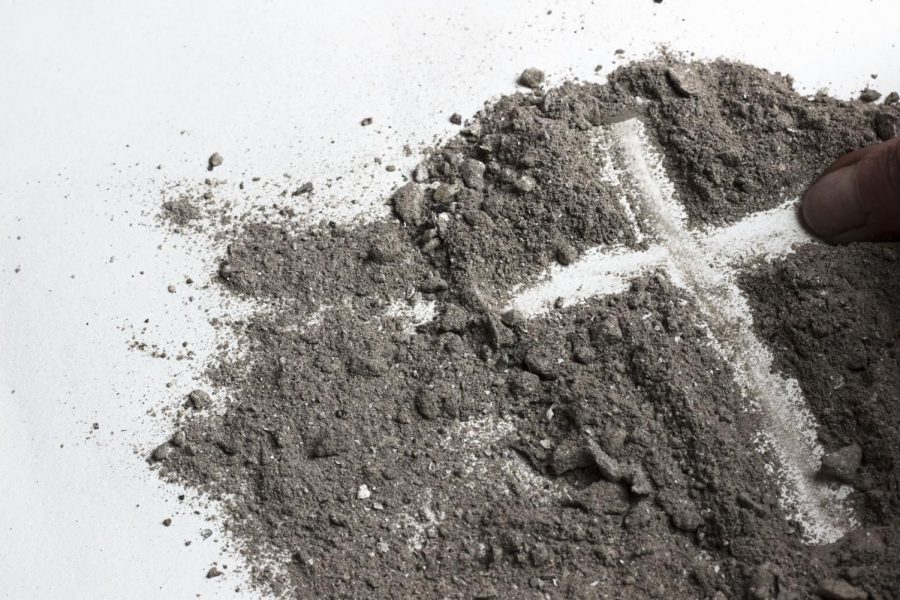 DeKALB — As Wednesday approaches, Christians of different denominations will participate in the tradition of Ash Wednesday. The Newman Catholic Student Center, 512 Normal Road, will be hosting five masses at 12:05, 4:30, 6, 7:30 and 9 p.m. for students to partake in.
Ash Wednesday, as a Christian holy day, serves as a time for Christians to reflect on their mortality, Father Kyle Manno, director and administrator of the Newman Catholic Student Center, said. During this reflection, Christians recognize how they are currently living, what can be done to improve their lives and what lies beyond death.
The weeks between Ash Wednesday and Good Friday are the season of Lent: a 40-day season, not counting Sundays, which represents the 40 days that Jesus spent fasting in the desert before spreading God's word. During this time, he was tempted by Satan three times with Jesus resisting each time.
Lent ends on the Thursday before Easter, Holy Thursday, which reflects on the Last Supper of Christ. During Lent, many Christians will either give up a luxury or unnecessary item in their lives, add something positive to their lives or both, Manno said. On Fridays during Lent, as well as on Ash Wednesday and Good Friday, Catholics abstain from the consumption of meat.
"For me, I feel the benefit [of Lent] is centering yourself and realizing that you don't need all of this stuff," Jacob Groves, sophomore mechanical engineering major, said. "It also makes you thankful for what you have."
Among the most common things given up are unhealthy habits like social networking, unhealthy food, alcohol and swearing.
"I feel like people view it as a new beginning to do something that you've been meaning to do or to give up something you've been meaning to give up," sophomore physics major Lauren Marc, said.
For college students in particular, Manno said he feels that religion can act as a positive force in people's lives.
"Every single person is looking to discover who they are, especially at college," Manno said. "Without religion, it can be hard to find an answer and a life made for greatness."
At Ash Wednesday masses, or services depending on the denomination of Christianity, the main theme is reflection and confession, according to Christianity.com. Following the confession, attendees will be invited to receive ashen crosses on their forehead, which are delivered by a holy person.
These ashes can be comprised of pieces of paper which have the sins of attendees written on them or can be made of the palm branches from the previous year's Palm Sunday: a holiday celebrating the arrival of Jesus into Jerusalem one week before his crucifixion and resurrection.
When administered, the holy person will typically say something to reflect on humanity's mortality. One of these is "From dust you came and from dust you will return."
Following the 12:05 and 4:30 p.m. masses at the Newman Catholic Student Center, there will be a meal of Stone Soup, a meatless soup traditionally eaten on Ash Wednesday.