Man charged in 2016 double homicide denied bond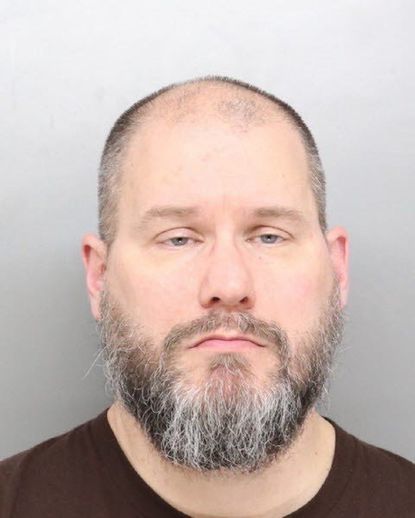 DeKALB — A DeKalb County judge ordered at a Wednesday hearing that Jonathan Hurst, 51, of Cincinnati, be held without bail.
Hurst was arrested Feb. 24 in connection with the 2016 killings of Sycamore residents Patricia Wilson and her son Robert Wilson.
On Aug. 15, 2016, police responded to a call at the Wilson residence where they found Patricia and Robert dead. The two had suffered blunt force trauma. It was determined that the deaths had occurred the previous day.
Police were able to eliminate a number of suspects based on a DNA profile created from evidence collected at the scene. Police worked with Parabon NanoLabs Inc. to create snapshot composites and a family tree which led to Hurst's arrest.
Hurst is being charged with two counts of murder. If convicted, Hurst could face a sentence of life in prison.
Assistant State's Attorney Stephanie Klein filed a petition with the court for Hurst to be held without bail. Phone records place Hurst's phone in the area the day of the crime, according to court documents. Klein also said Hurst's DNA was found in the Wilson home.
DeKalb County Public Defender Tom McCulloch said that prosecutors hadn't met the burden to deny Hurst of bail, according to court documents.
Illinois law allows defendants to be held without bail when the presumption is great that the defendant is guilty of an offense that could carry a life sentence.
Judge Philip Montgomery granted the state's petition to deny bail.