SGA elections to be held online, as scheduled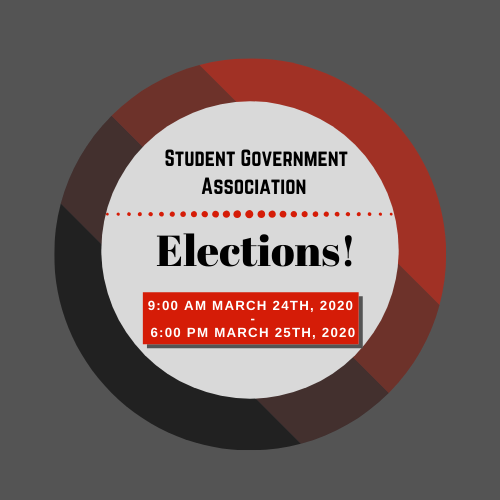 DeKALB — The SGA is planning to move forward with spring elections as scheduled, from 9 a.m. March 24 to 6 p.m. March 25. Students will be able to cast their votes online via HuskieLink.
Article I of the SGA Bylaws' election policy states that spring elections are to be held the last consecutive Tuesday and Wednesday in March. Because the language is codified, dates cannot be pushed back unless an amendment is passed.
It's undecided at the moment whether polling stations will be used, Senate Speaker Ian Pearson said in an email Wednesday.
"Given that most students are away from campus, and we want to practice social distancing, I imagine we might solely hold online voting," he said.
The online voting process should feel familiar to students who have voted at polling stations in past elections, Pearson said.
"This isn't a change from prior years," he said. "Polling stations have been stations of laptops or tablets for students to log into their respective HuskieLink accounts."
Pearson said he's canceling the Senate meetings scheduled for March 22 and March 29, and added that he's looking into holding remote meetings in April to reduce the risk of spreading COVID-19.
Gov. J.B. Pritzker signed an executive order Monday that amends the Illinois Open Meetings Act, suspending the need for a physical quorum at meetings conducted by a public body.
The law requires public bodies in Illinois to provide prior notice for all meetings, and that their meetings be open to the public.
"I plan to follow the lead of shared governance bodies like University Council on how to best go about navigating end-of-year meetings," Pearson said. "Our priorities will be passing an annual budget, electing a new Speaker, as well as confirming as many cabinet members for next year as possible."