Kishwaukee Hospital is set up for remote COVID-19 tests, tests have not begun yet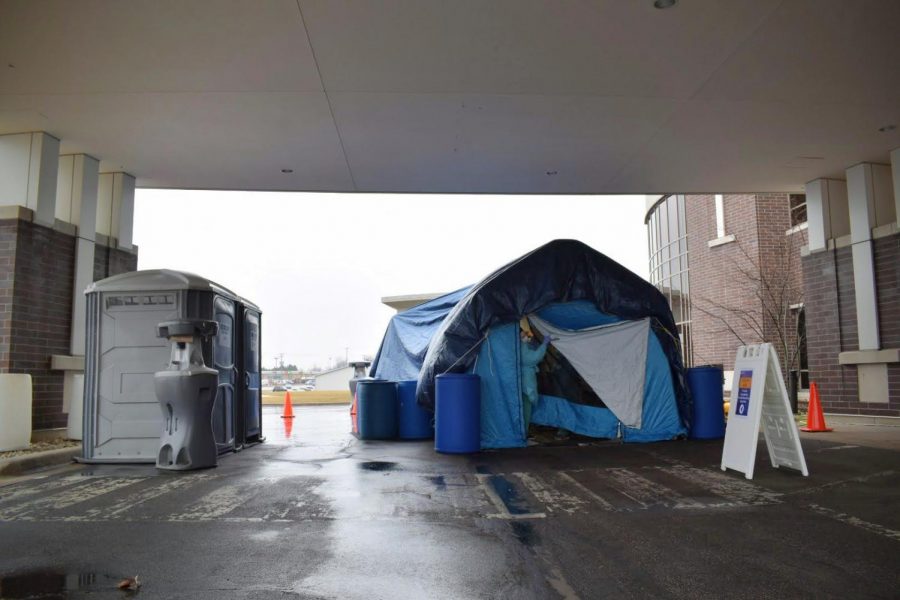 DeKALB — Kishwaukee Hospital has erected a temporary structure that will allow for remote testing for COVID-19, according to a statement from Northwestern Medicine. The structure is not for walk-ups and is reserved for patients that have been referred by a physician.
When testing begins, samples taken in the tent will be sent to an approved laboratory to be tested off-site. The Illinois Department of Public Health recommends patients with mild symptoms not be tested.
An blue tarp overflow tent has also been set up outside the emergency wing of Kishwaukee Hospital to screen individuals before they enter the hospital.
Visitors have been restricted from entrance to the emergency department. Hospital personnel will determine if visitors are allowed into the building on a case-by-case basis.
Northwestern Medicine recommends patients who feel sick and have recently traveled to a high-risk country identified by the CDC or been in contact with someone who has been confirmed to have COVID-19 should contact their physician's office for further direction. The physician will perform a screening over the phone and advise the patient whether they should go to the hospital to be tested.
The Northern Star will update this story as more details come in.
Assistant Sports Editor Matt Boecker contributed reporting.