Statewide 'stay-at-home' order issued by Pritzker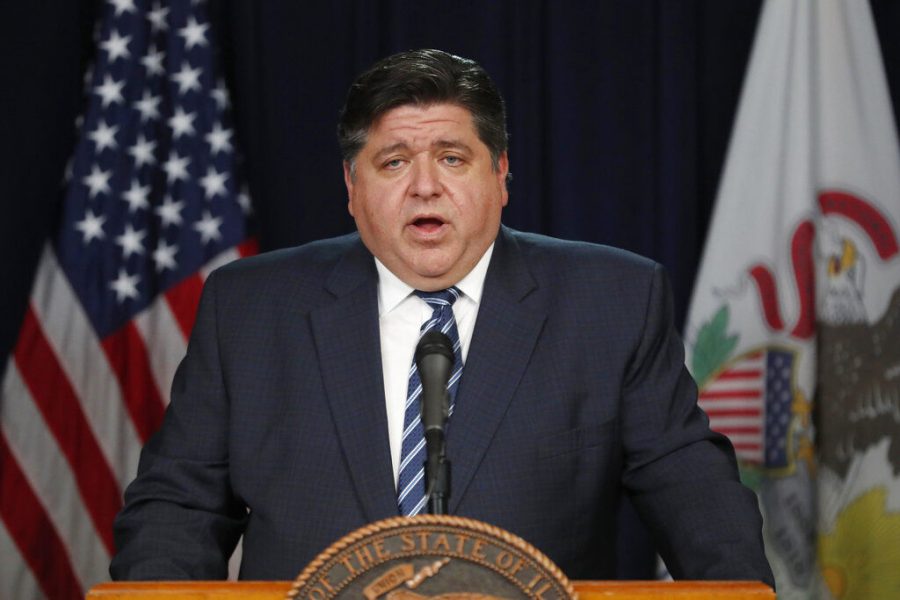 DeKALB — Gov. J.B. Pritzker announced Friday state residents are to stay at home starting 5 p.m. Saturday.
The order will last until April 8.
The stay-at-home order allows residents to go grocery stores, visit pharmacies or medical offices or get gas. Pick-up at restaurants will still be allowed, as will outdoor recreational activities like walks and runs.
Law enforcement has been instructed to monitor for violations and take action when necessary, he said.
"For the vast majority of you already taking precautions, your lives will not change very much," Pritzker said.
All nonessential businesses must stop operating, he said. He asked anyone able to work from home do so.
To medical and grocery store workers, he said, "we need you."
Pritzker said he is asking all municipalities halt evictions. Schools will continue to provide meals to students who relied on them.
California was the first state to issue a similar shelter-in-place order, after an announcement by Gov. Gavin Newsom Thursday. The order recommends all residents stay at home and avoid discretionary travel, social gatherings and dining out.
Pritzker began the livestream by memorializing the most recent Illinois death due to COVID-19, a woman in Cook County.
"You have a right to the truth, as difficult as it can be, because you can bare it," Pritzker said.
He said experts he consulted strongly recommended he issue a stay-at-home order for the state.
"Left unchecked, cases in Illinois will rise rapidly," he said. "Hospitals will be overwhelmed."
In an email to university members, the administration announced the it is reviewing the order and will send an update today.