Egyptian Theatre continues renovations despite pandemic
The Egyptian Theatre renovations have proceeded without pause and will soon conclude despite the COVID-19 pandemic. Jeanine Holcomb, marketing and communications director at the Egyptian Theatre, 135 N. Second St., said that last week, for the first time in 90 years, the Egyptian Theatre had air conditioning.   
"I am wearing jeans in June, which is very rare," Holcomb said. 
The Egyptian Theatre has no shows scheduled for the immediate future, but is working on community events that got displaced by the COVID-19 shutdown. They will be rescheduled for sometime in the fall, Holcomb said.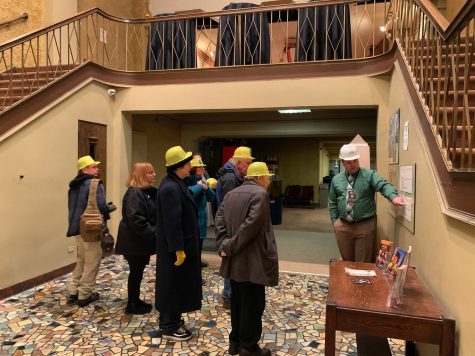 Alex Nerad, executive director of the Egyptian Theatre, said concessions on the ground floor have been entirely replaced. The new concessions are twice the size— two concession stands are now located upstairs, bringing the total to six. The Egyptian has also been granted a local liquor license and is in the process of obtaining one from the state. 
"We are near completion on the first floor bathroom, just getting a couple extra bits and pieces done," Holcomb said. "Since we have been shut down since March 15th, we have had the ability to amp up construction." 
The Egyptian has been able to proceed with construction at a faster pace due to the cancellation of shows, even with a few delays due to shipping and scarcity of construction materials. workers no longer have to clean up between shows and can work straight through the day, Holcomb said. 
"We are hoping to have every i dotted and t crossed on this project by the end of the summer." Holcomb said. "With the carpet installation being the final cherry on top."
As the Egyptian moves forward, they are following all the recommendations and guidelines put forth by Gov. J.B. Pritzker in regards to COVID-19. This means limiting occupancy, following strict cleaning regiments and screening employees. 
"We want to make sure that when we open our doors, we are doing it safely, and that patrons feel welcomed and safe in our space," Holcomb said. "We never want people to feel nervous coming to a show; that's not what entertainment is about." 
The theater projects substantial completion by July 1st with the final step, a carpet installation, scheduled for some time in August.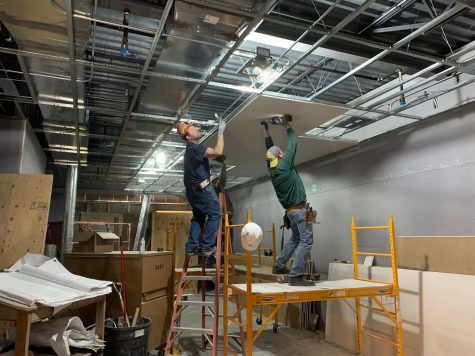 "I'm really excited for the community to come in and see the enhancements," Nerad said. "I think we did a great job preserving the historical integrity of the building while providing new amenities for the public." 
The Egyptian Theatre will once again be ready to entertain eager theatre goers in the fall. In the meantime, virtual hard hat tours of the theatre are being given every Tuesday on Facebook at 5 p.m.