Football opener against University of Rhode Island cancelled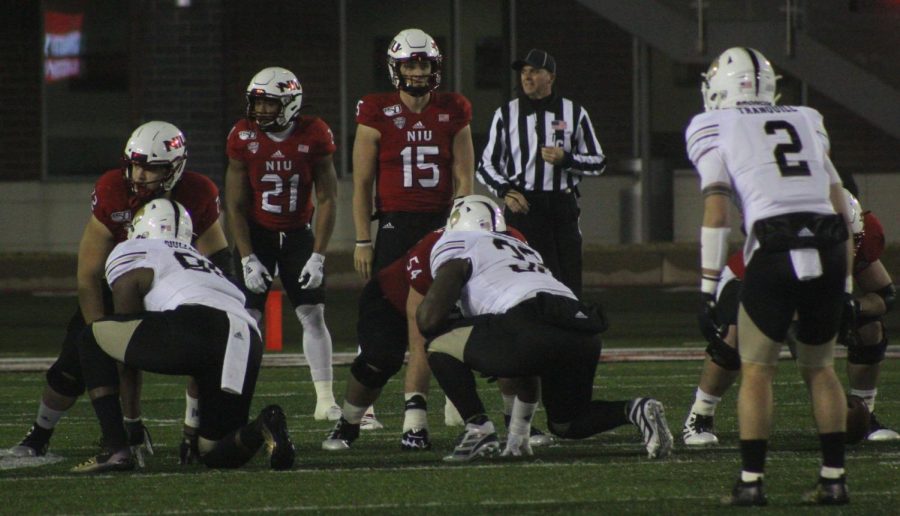 DeKALB — Another one of the football team's non-conference games has been cancelled, this time it being their season opener against the University of Rhode Island Rams, according to a Wednesday NIU Athletic Department news release.
The Rams confirmed to NIU Wednesday the suspension of their season. This comes after the Colonial Athletic Association announced Friday that conference play for football would be suspended for the fall.
The game against the Rams originally scheduled for Sept. 5 is the third NIU scheduled contest to be cancelled due to the COVID-19 pandemic. Road games against Iowa University and the University of Maryland were cancelled after the Big Ten Conference cancelled non-conference play for football.
NIU's Athletic Department confirmed they will not seek to replace the games on the schedule with less than 45 days until their originally scheduled opening contest.
"NIU will continue to prioritize health and safety and will not seek to replace these games for the fall at this time," the Wednesday  news release said.
The only remaining non-conference game for NIU is their home contest against Brigham Young University on Oct. 24, moved to Huskie Stadium from it's originally scheduled venue of SeatGeek Stadium in Bridgeview.
As of Thursday, the Huskies new season opener will be Sept. 19 against Eastern Michigan University. Their new home opener would be Oct. 3 against Kent State University.