Pritzker announces state mitigation plan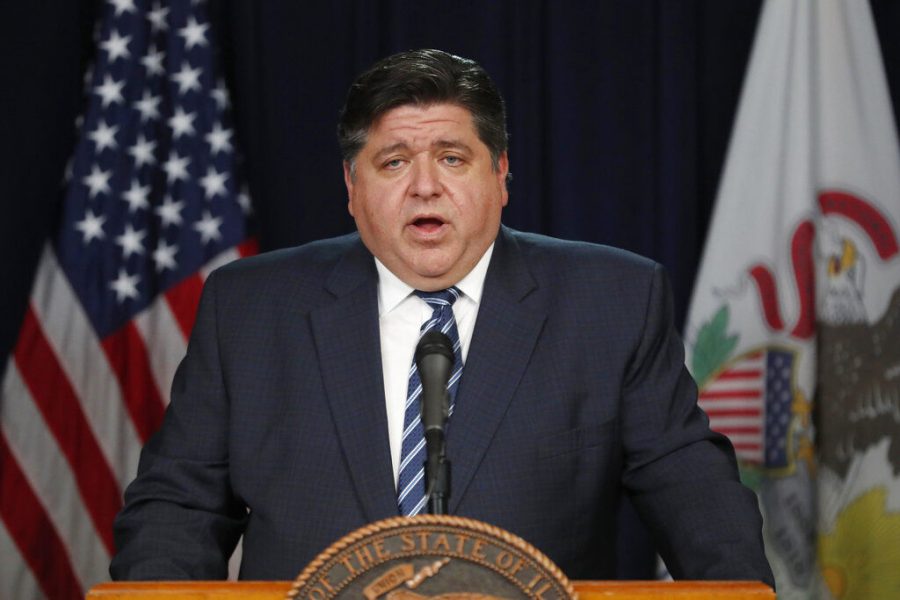 DeKALB — Gov. J.B. Pritzker announced July 15 a new COVID-19 mitigation plan that splits the state into 11 different regions to focus on the resurgence of cases within Illinois. 
Prior to the new mitigation plan, the state was split up into four regions when it came to COVID-19 restrictions and regulations. The new plan outlines three tiers of mitigations that can be acted upon to prevent a resurgence in cases, according to a July 15 news release. 
A region can move back a phase if there's an increase in its seven-day rolling average positive rate, along with either an increase in hospital admissions for COVID-19-like illnesses or a reduction in hospital capacity, according to the release. A region can also move back if there are three consecutive days of its testing positivity rate is at 8% or more. 
Some of the mitigation strategies in higher risk settings, like indoor bars and restaurants, will automatically be applied in a region that meets resurgence criteria, according to the release. 
"It's imperative that individuals, families, workers and businesses follow the recommendations doctors have given about vital mitigations and that we act quickly if we see any outbreaks and upticks, signs that could lead to a surge of coronavirus infections," Pritzker said in the release. 
Expanding to 11 regions allows state policymakers to take "a more granular approach" to contain the virus, according to the release. 
"This plan ensures we are looking at all available data to make timely decisions to protect the health of our communities," said Dr. Ngozi Ezike, director of the Illinois Department of Public Health. "By assessing key metrics that indicate both the disease burden and the capacity of each COVID-19 region to respond, we can then take targeted actions within specific regions to help mitigate the spread of this deadly disease while keeping as much of our state open as possible."