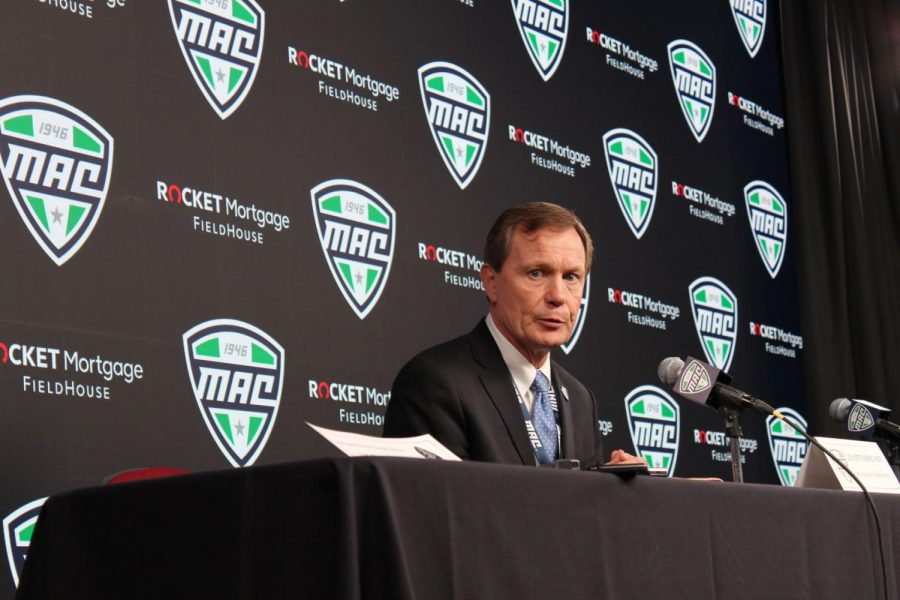 Jarrett Huff
DeKALB — After leading the charge to suspend the upcoming football season on Aug. 8 due to the COVID-19 pandemic, NIU will take it back to the turf come November.
Presidents from the 12 Mid-American Conference schools voted unanimously Friday to play the 2020 college football season, becoming the last of the 10 FBS conferences to announce a return to play. MAC teams will play a six-game schedule starting Nov. 4, and cap off the season with the 2020 MAC Championship game Dec. 18 or Dec. 19, according to a press release from NIU Athletics.
Teams are able to return to practice Oct. 5. The schedule will be released at a later date.