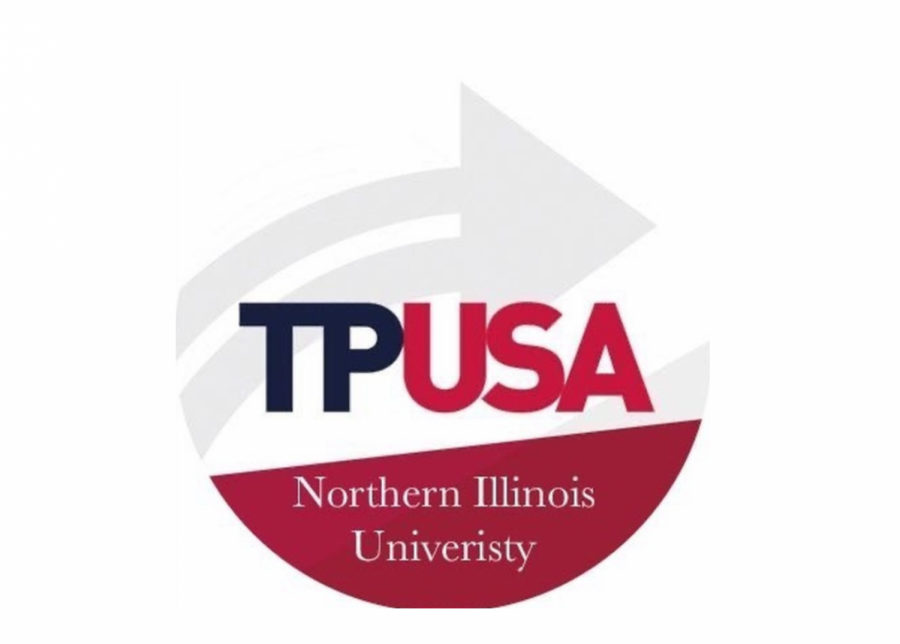 Courtesy of Kyle Jacobson
DeKALB — NIU's chapter of Turning Point USA has started many conversations and evoked controversy from students since it started in the summer for its social media presence. Despite this, founding member Kyle Jacobson said it's on its way to becoming a "massive movement on our campus."
TPUSA is a conservative organization that promotes the principles of freedom, free markets and limited government, according to the TPUSA website. 
Jacobson said the group of over 20 students at NIU is embarking on a mission to build the most organized and powerful conservative grassroots activist network in northern Illinois.
"We work to identify, empower and organize other activists at our school so that our movement is consistently growing," Jacobson said. "That's basically why I just wanted to bring it to NIU because NIU definitely needed something like this right now, needed the voice of strong conservative students to be activists as recognition of free markets and limited government." 
The organization isn't officially recognized by the Student Government Association yet, but Jacobson said they plan to be in the future. He said the TPUSA has the most complete and thorough bylaws of any organization on campus for approval by the SGA. 
Other students are concerned about the organization's purpose on campus due to its Instagram posts which features memes on the "radical left" and socialists rather than promoting the principles of "freedom, free markets and limited government."
Naomi Bolden, senior political science major, said the ideologies of NIU's chapter of TPUSA aren't an issue, it's their use of Instagram posts and not providing any informative conversations about their group.
"They don't take it upon themselves to create a dialogue to create a place for people to come together to learn about TPUSA," Bolden said. "I still only see things that are trying to directly target or discredit other viewpoints without really explaining why they don't agree — why they feel a certain way." 
Despite the posts, Jacobson said the group doesn't tolerate talking down or demeaning people with different views than them. 
Professor Watchlist
The national TPUSA created a "Professor Watchlist" to expose bias on campus, according to its website. The mission of the watchlist is to "expose and document college professors who discriminate against conservative students and advance leftist propaganda in the classroom." 
NIU's chapter has posted about the watchlist on Instagram, urging students to report professors at the university who "discriminate against conservative students." 
"It has to be factual; it has to be sourced. You can't just go on here and make false claims, we wouldn't stand for that at all," Jacobson said about the watchlist. "But, I mean, it's a very serious issue on campus." 
However, with the pandemic, more professors are teaching online and TPUSA's founding member Charlie Kirk is encouraging students to record their professors and send it to the watchlist. 
To all college students who have their professors switching to online classes:
Please share any and ALL videos of blatant indoctrination with @TPUSA at https://t.co/EdiOJ0H5C4
Now is the time to document & expose the radicalism that has been infecting our schools
Transparency!
— Charlie Kirk (@charliekirk11) March 22, 2020
Faculty Senate President Kendall Thu said he finds it deeply troubling that any person or organization would record lectures for their partisan political agenda.  
"It's one thing to have an honest, intellectual conversation in the classroom with different perspectives, something we encourage," Thu said in an Oct. 22 email. "It's an entirely different matter when those conversations are forced through a partisan pigeonhole to be used as political fodder. I have trust and complete confidence in my faculty colleagues as teachers and scholars."
'We're promoting what we believe is the best for all people'
The national TPUSA has been involved in numerous controversies. Several employees at the national level have resigned or were fired after usage of racist or culturally insensitive language. The national group has also been accused of offering forbidden assistance to candidates for student government.
Jacobson is also the SGA vice president, but he said that he "wears many hats on campus" and doesn't involve SGA with TPUSA. 
"People try to come after me saying I was biased for being in Turning Point, and I was going to be biased against students in my SGA role, but that's not the case," Jacobson said. "Any statements made by me are not endorsed by SGA." 
Bolden, who was also the former SGA president, said it's the job of SGA members to keep their political views personal because they should represent all students on campus. 
"How can you say that you're indifferent and unbiased when you have signed a press release that says, 'Kyle Jacobson SGA Vice President,' but also expressing your political opinions when SGA is meant to be apolitical," Bolden said. 
Jacobson said SGA is his job, but, when he's not working, he's a student who's concerned about free speech. 
"We're going to stand for what we believe in, we know we're not doing anything wrong," Jacobson said. "We're promoting what we believe is the best for all people, for all students and for all individuals in our country. We have nothing to be ashamed about."