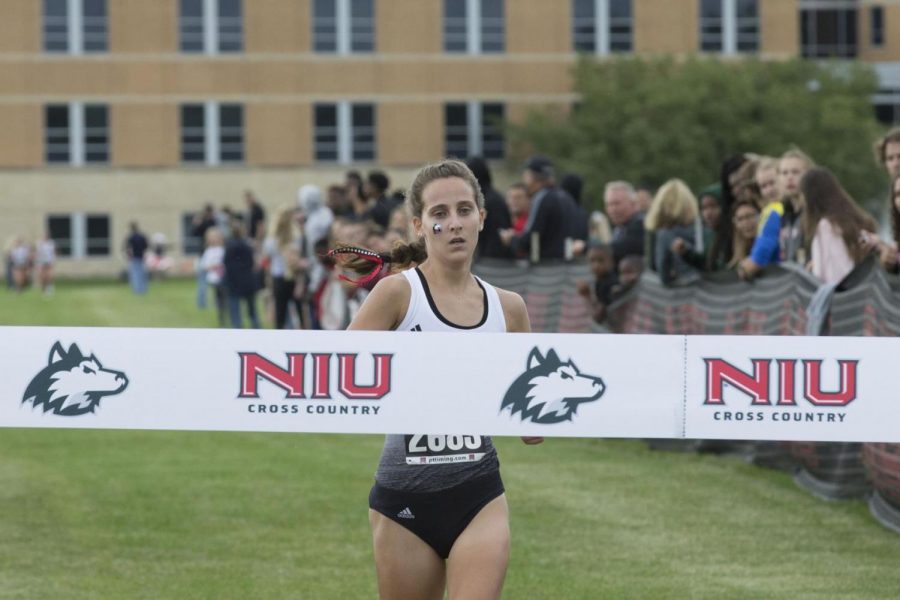 Northern Star file photo
DeKALB — After being in fourth place with a 20-point deficit after day one of the Mid-American Conference Indoor Track and Field Championship, the Huskies came back during day two to claim the program's first MAC championship Saturday. 
Friday
Junior Ashley Tutt won the 5,000 meters for the second consecutive season, giving the Huskies 10 points with a much-needed win. 
The 200-meter dash was the only other event that the Huskies won for the day. Junior Kimone Hines won heat five with a time of 24.32 seconds. She also finished sixth in the 60-meter dash with a time of 7.56 seconds, winning her heat. 
Sophomore Brooke Lytle, junior Kaitlyn Lewis, first-year Julia Finegan and senior Nora Finegan finished in fourth place for the distance medley relay, giving the Huskies an additional five points on the day.
Saturday
A MAC Championships record was set by Tutt as she won the 3,000-meter run with a time of 9:23.64. Tutt also won the mile run with a time of 4:49.09. 
Hines gave the Huskies another win on the day with a time of 7.45 seconds in the 60-meter dash, winning by only 0.05 seconds. 
The Huskies scored a lot of their points in the 400-meter dash. First-year Kennedy Crawford finished in second place with a time of 56.58 seconds. Sophomore Jahnetta Jones claimed fourth place with 57.05 seconds and Lewis was sixth with 57.40 seconds. 
Another event that gave the Huskies points was the 800-meter dash. Senior Victoria Robinson claimed second place with a time of 2:12.88. Senior Mackenzie Callahan finished third with 2:13.31 and first-year Janae Dean claimed seventh with 2:21.20. 
First-year Scout Regular finished in a very-close second place in the 60-meter hurdles with a time of 8.63 seconds, just 0.04 seconds behind first place.
The Huskies finished with 127 points, which is 23 points ahead of the University of Akron Zips, in second place. 
NIU's next meet is  March 12 for the NCAA Indoor Championships in Fayetteville, Arkansas.