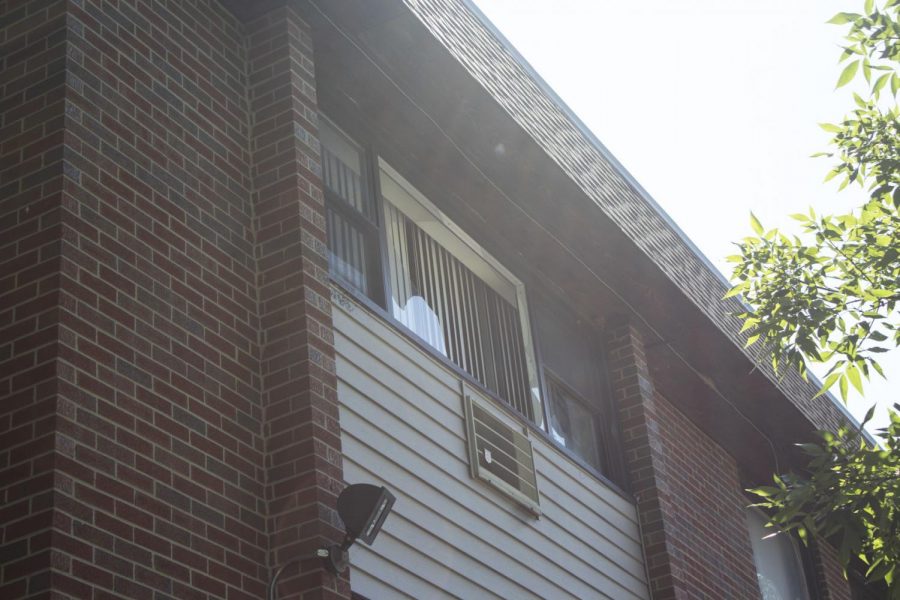 Northern Star file photo
DeKALB – Hunter Properties will sell four of its apartment complexes in DeKalb after council members unanimously approved a tentative agreement with the city's largest landlord at Monday's City Council meeting.
In the agreement, Hunter Properties is to sell Hunter Ridgebrook, 808-832 Ridge Drive and 832 Edgebrook Drive, Hunter Tri-Frat, 930-934 Greenbrier Road and 1024 W. Hillcrest Drive, Lincoln Tower, 1100 W. Lincoln Highway, and Hunter Hillcrest, 1011-1027 Hillcrest Drive, within 3 ½ years.
DeKalb City Attorney Matthew Rose said there's no current buyer for the properties. Hunter Properties will continue to own Hunter Star Properties, 801 Lucinda Ave., which is where most NIU students live, Rose said.
The tentative agreement comes after numerous complaints and ordinance violations against Hunter Properties. Since 2017, the city has issued over 500 ordinance violations to Hunter Properties, totaling approximately $111,475 in fines, according to an April 26 City Council agenda.
DeKalb resident Yolanda Arrington said during the meeting that she lives in Hunter Ridgebrook and moved to DeKalb a year ago for a new start but instead ended up with "terrible living conditions."
"I don't have anything against the owners, but I'm just saying that the way we live in there, things not being fixed the right way, people selling drugs in the hallway, people urinating in the hallway, garbage everywhere – that is unacceptable for anybody to live," Arrington said.
City Manager Bill Nicklas said the settlement is a "first-of-its-kind" in the City of DeKalb.
"There are issues almost on a weekly basis with sprinkler systems and with the heads going off and water in the hallways, and wondering where's this water coming from things there are literally hundreds of (violations,)" Nicklas said.
Hunter Properties owns around 900 residential units in DeKalb and purchased their first property from the city in 2014, according to an April 26 City Council agenda.
The agreement also states Hunter Properties must make various repairs and security measures recommended by the city to all its apartment buildings. There have been complaints of broken smoke and carbon monoxide detectors, bed bug infestations, security failures and more.
"Hopefully, we can find a way to encourage a better landlord to come in and serve your needs as tenants," Nicklas said.
The agreement will take effect May 1.
Settlement agreement with Elonte McDowell
Council members also unanimously approved a tentative settlement to pay $285,000 to Elonte McDowell, of Aurora, who sued the city in 2019 after DeKalb Sgt. Jeffery Weese placed him in a chokehold.
In August 2019, DeKalb Sgt. Jeffery Weese was shown in a video posted online of him choking McDowell during an arrest in the Lincoln Towers parking lot, 1100 W. Lincoln Highway. An additional officer also used a taser. Weese resigned from the DeKalb Police Department in February.
The city will pay McDowell the $285,000, $100,000 will be covered by insurance, to dismiss the lawsuit he made in 2019 against the city and individual police officers.
There was no discussion or debate on the settlement agreement during the City Council meeting.
"The city's position was that this was the best way to resolve a matter that might be litigated for a while more," Nicklas said.