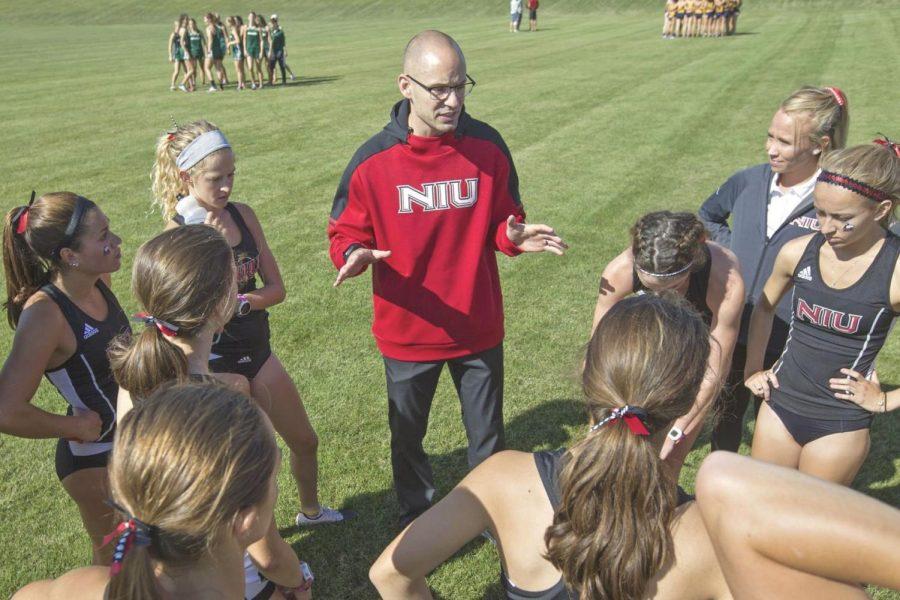 Northern Star file photo
DeKALB — Three-time Mid-American Conference Cross Country Coach of the Year Adrian Myers will leave NIU to become the Director of Cross Country at Tulane.
Tulane Athletic Director Troy Dannen said he was impressed by Myers tenure at NIU.
"I'm excited to welcome Adrian to the Tulane athletics family," Dannen said in a Tulane news release Tuesday. "He quickly built a record of achievement in his time at both Purdue and Northern Illinois, and presented a strong plan to raise the level of competitive outcomes across our running programs during his visit Uptown. We look forward to both his leadership and his vision for on- and off-track successes for our student-athletes."
Myers addressed his move to the New Orleans based school on Twitter, expressing excitement to join the program.
"With my word as my bond, I promise to be a good steward over the program and our future success. Let's get to work," Myers tweeted.
Myers led the Huskies to the 2020 MAC Cross Country Championship, their first in program history, while also earning his third coach-of-the-year honor. Over his six-year tenure, Myers coached NIU to top-four finishes in five conference championships.
NIU declined to comment on Myers' departure, but confirmed that Connie Teaberry remains the Director of Track and Field and Cross Country, negating the need for an interim coach.